COMMON HALL ELECTION OF SHERIFFS 24 JUNE 2019 WITH ELECTION ADDRESSES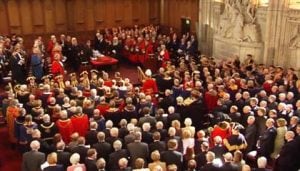 To the Master and Wardens of the Worshipful Company of Fuellers,
These are to require you to cause all the livery of your Company to be summoned to meet at Guildhall on 24 June, next, by 11.45am for the election of sheriffs and other officers, annually chosen on Midsummer Day.
The Lord Mayor will take the chair at 12.00 noon precisely.
Hereof you are not to fail.'
If you wish to attend this extremely popular and traditional livery event, and to exercise your right as a liveryman* to vote in the election (see note below), please book here . You should also note that you need to be at Guildhall at least by 11.30am to get a seat. Tickets are free, will be posted to you a week before the event, and may be obtained by liverymen only (not yeomen, freemen, spouses or guests).
This year the non Aldermanic sheriff election is contested and the Master would appreciate the support of the Fuellers' Liverymen, as he is formally elected to the Livery Committee.
*Please note:
Only liverymen enrobed prior to May the previous year are eligible to vote , so when the election for the two sheriffs is contested, new liveryman are honour bound not to put their hands up!
[The reason for the "more than 12 months" rule was to prevent liveries packing their membership at the last moment to get their favoured candidate elected.]
Join the Master and fellow Fuellers for  a reception and good lunch afterwards at the Guildhall Club,  sparkling wine and a three course lunch with wine for £65.
These are the Election Addresses of the three candidates:
Book Now