COMMON HALL ELECTION OF THE LORD MAYOR 2 OCTOBER 2019 FOLLOWED BY LUNCH AT THE GUILDHALL CLUB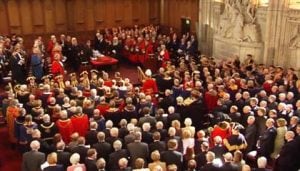 'To the Master and Wardens of the Worshipful Company of Fuellers,
These are to require you to cause all the livery of your Company to be summoned to meet at Guildhall on 2nd October, next, by 11.45am for the election of the Lord Mayor. Hereof you are not to fail.'
If you wish to attend this extremely popular and traditional livery event, and to exercise your right as a liveryman to vote in the election please book here . You should also note that you need to be at Guildhall at least by 11.00am to get a seat. Tickets are free, and may be obtained by liverymen enrobed before May 2018 only (not spouses or guests).
Lunch will be available afterwards at the Guildhall Club for liverymen and their guests. We have pre-booked twelve places which will be allocated on a first come first served basis. I will ask for more places if there is demand. The lunch is £67 a head. Should you wish to book a ticket for Common Hall but not wish to book for lunch enter 0 at the number of tickets box.
Follow this link for more information about Common Hall
Book Now