ELECTION COURT LUNCH 24 APRIL 2019 MERCERS' HALL
Election Court Luncheon
Wednesday 24 April 2019
Mercers' Hall
Ironmonger Lane
London,
EC2V8HE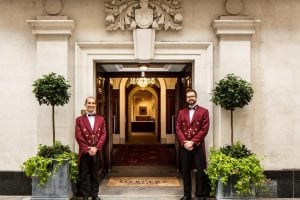 1215 Reception
1245 Call for luncheon
1500 Depart
All Fuellers are invited to join the Master and Court at the Election Court lunch at Mercers' Hall on Wednesday 24 April.
The lunch follows Election Court at which officers for the year 2019 – 2020 are elected and the Master will announce the results at the lunch. We anticipate his successor as Master will join us for the occasion.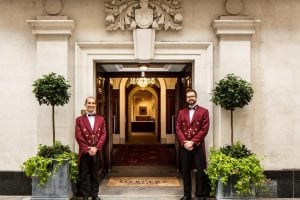 Our Principal Guest is The Rt Hon the Lord Mayor of the City of London, Alderman Peter Estlin, 691st Lord Mayor. Shaping Tomorrow's City Today is the Lord Mayor's mayoral programme, promoting innovation and technology, it champions digital skills and addresses digital and social inclusion. In his address he will focus on these themes, the role of energy and the Fuellers contribution as an energy forum in the City.
The Mercers' Company is almost 700 years old and is ranked No. 1 in the list of precedence. The Mercers' Company received its first royal Charter in 1394 from Richard II but it existed as an entity before this possibly even as early as the 12th century. It originally represented the interests of merchants who exported wool and imported silks, velvets, fine linens and other luxury fabrics. Richard Whittington, William Caxton and Sir Thomas Gresham are among the early members of the Mercers' Company. The present Mercers' Hall is the third to occupy the site. The first Hall, built on land purchased from the monastery, was completed in 1524. When Henry VIII dissolved the monastery in 1538 the Company purchased all its properties. The first Hall was lost in 1666 in the Great Fire of London. The second Hall was destroyed by enemy action in 1941.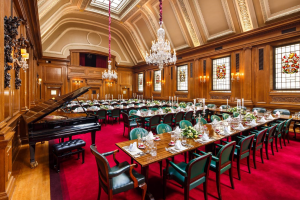 The reception starts at 1215 in the Court Dining Room, we will move to the beautiful Livery Hall for three course luncheon with wines and port.
After lunch enjoy a final drink 'stirrup cup', mingle and chat with friends over a final drink or two before you leave or appreciate the art in the Ambulatory on the ground floor. It promises to be a wonderful opportunity to meet friends and entertain your guests.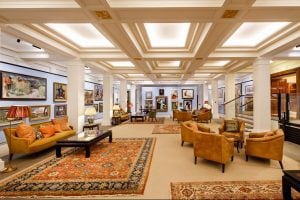 This is a great opportunity to entertain your family and friends, sharing a successful and memorable occasion with the Lord Mayor of London, Master Shravan Joshi, our Master Elect, Senior Warden Professor Averil Macdonald OBE and Junior Warden Mrs Carrie Marsh.
The total cost of this event is £110, which includes all food an drink.
Dress Code – Morning dress or (optional) lounge suit.
Please note:
If you have booked on line but not received a pour memoire card by 14 April please e mail clerk@fuellers.co.uk.
If you would like to book for this event you are advised to do so early. The list will close at 1700 14 April after which time refunds will not be possible.
Book Now