FUELLERS ANNUAL ENERGY LECTURE – THE EZRA MEMORIAL LECTURE 10 SEPTEMBER 2019
This is the Calling Notice for the EZRA Lecture 2019 on 10 September 2019 at the offices of CMS Cameron McKenna Nabarro Olswang LLP. We are most grateful for their support for the lecture.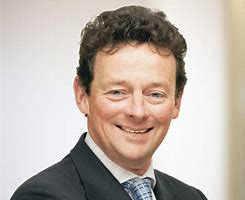 We are delighted to welcome as guest speaker Mr Tony Hayward Chairman of Glencore and former CEO of BP who will talk on The Future of Energy – "Demand for energy continues to rise and is expected to increase by 40% by 2050. The current rate of fossil fuel consumption is not consistent with the Paris Agreement and the objective of limiting global temperature rise to no more than 2C.
What are the policies and technologies that will satisfy continued strong demand growth and enable the world to deliver Paris?"
Formal proceedings start at 1815. Mr Hayward will talk for about 40 minutes and has agreed to take questions after his presentation. This will be followed by a reception with finger buffet 1915 to 2045. Please join us for the evening, bring as many guests as you like, meet friends and network.
There is no charge for this lecture and you are encouraged to bring guests. The lecture is aimed at a wide audience as well as the Energy Industry.
If you are not a member of the Worshipful Company of Fuellers please enter your energy connection (Energy Institute or Oil Industries Club)  or livery company in the space 'I wish to be seated next to at the bottom of the booking form'.
Timings:
1745 Doors open
1815 – 1915 Energy Lecture by Mr Tony Hayward
1915 – 2045 Reception – drinks and finger buffet
Book Now