LIST CLOSED : FUELLERS' VISIT TO THE NATIONAL GRID 24 JANUARY 2019
Ladies and Gentlemen,
The list for this event has now closed.
The Master will be hosting an Industry site visit to the National Grid on Thursday 24th January.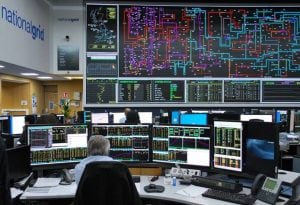 The programme is:
10am – Arrive at National Grid
Overview of National grid Control Room
Viewing of the Gallery Tour of Control room
Questions
Lunch
13.00pm – end time
Address:
St Catherine's Lodge
Bearwood Road
Sindlesham
Nr Wokingham
Berkshire
RG41 5BN
Confirmed numbers will be required by end of December
As Wokingham is a secure site, photo ID may be requested on arrival.
If you would like to attend this visit please follow the booking system as normal but in addition e mail the following information to clerk@fuellers.co.uk :
Name
Dietary requirements
Access requirements
Car registration number
Numbers are limited to 20, there will be no places for guests on this occasion.
There is no charge for this visit.
If you get a place you will be invited to make a donation on the day to the Fuellers Charitable Trust Fund.
Yours sincerely
Bill
Book Now