12/01/2021
RECRUITMENT OF A CLERK TO THE WORSHIPFUL COMPANY OF FUELLERS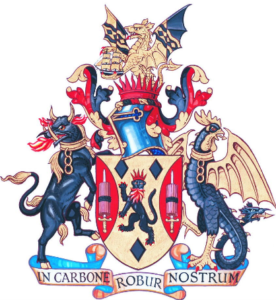 CLERK TO THE WORSHIPFUL COMPANY OF FUELLERS
Start date mid April 2021.
25 hours per week worked flexibly.
Salary £30,000 PA plus pro rata holiday and pension benefits.
Application Deadline Monday 25th January.
Interviews (undertaken remotely) week beginning 8th February.
The Worshipful Company of Fuellers is seeking a Clerk to the Company (part-time position) to ensure the efficient and effective day to day administration of the Company and implementing strategies adopted by the Court of the Company. The Clerk will be the sole employee of the Company and will accompany the Master at a number of daytime and evening civic and livery events throughout the year.
If you have strategic awareness, the ability to see the bigger picture but with an eye for detail, are flexible, able to work alone and under pressure, to prioritise and meet to deadlines, then this could be the perfect part-time role for you.
You will have proven hands-on organisational abilities, good verbal and written presentation and communication abilities and be comfortable deploying personal skills of tact and sensitivity when dealing with individuals.
I.T skills, budgeting skills and administrative skills are essential. Knowledge of the Livery and the traditions of the City of London along with knowledge and understanding of the energy industry or a willingness to learn are desirable.
The post is based at the Company's office in the City of London but with opportunity to work from home by agreement. You will undertake 25 hours of work spread across the week to accommodate your duties, including occasional evenings attending formal and social functions.
The Fuellers Company offer a salary £30,000 per annum paid monthly in arrears and will comply with its employer pension duties in accordance with relevant legislation. You will have the right to opt in or opt out of any pension scheme provided by the Company.
The Fuellers Company is a City of London Livery Company incorporated by Royal Charter representing all aspects of the energy industry with a modern membership which now incorporates renewable energy industries as well as fossil fuels, nuclear and electricity sectors. Through these historical and contemporary industry links the Company supports a range of educational and charitable activities.
Application
Follow this link to the Job Description 
To apply for this role please apply to recruitment@fuellers.co.uk
a short CV (max 4 pages A4) outlining your career history with key roles and responsibilities
a covering letter outlining evidence of when you have demonstrated the Desirable Key Skills listed on the Full Details.
Application Deadline Monday 25th January 2021
Interviews will be held in the week beginning 8th February 2021