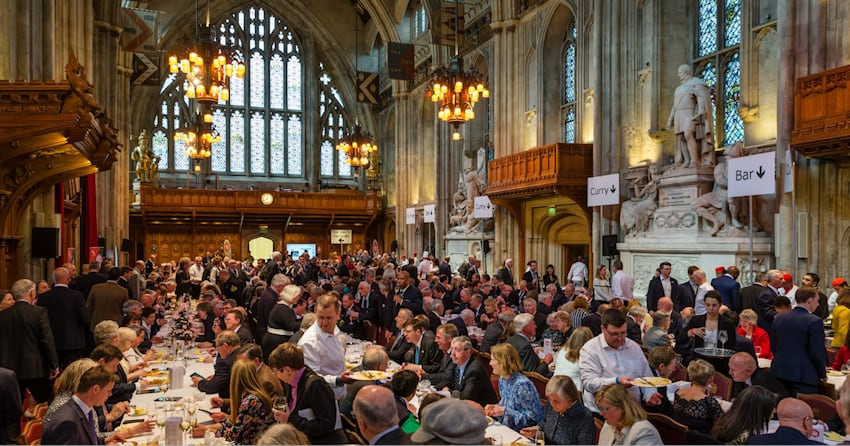 THE LORD MAYOR'S BIG CURRY LUNCH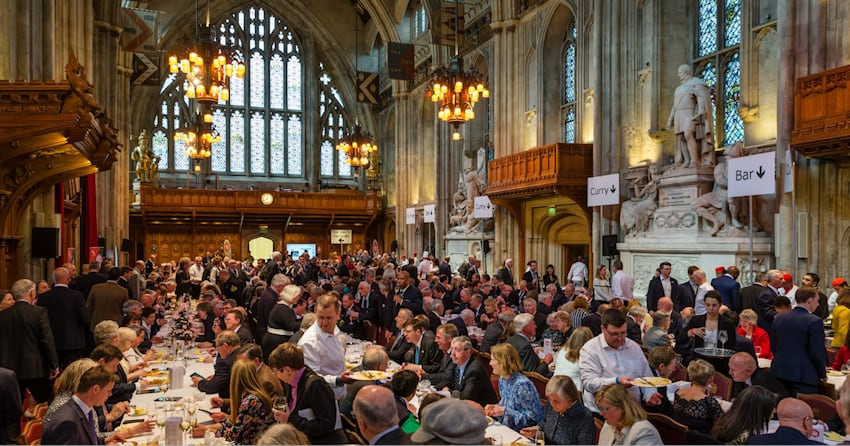 Event Date:
30 March 2023
Event Location:
Guildhall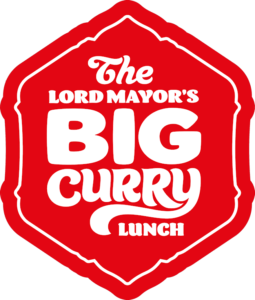 The 2023 Big Curry Lunch will take place at Guildhall on Thursday 30 March.  It is hosted by the Lord Mayor and demonstrates the City's support for members of His Majesty's Armed Forces and veterans through the three National Service Charities: ABF The Soldiers' Charity, Royal Navy and Royal Marines Charity and Royal Air Force Benevolent Fund.
Every year guests include senior leaders from the City's business and professional communities, members of Livery Companies and Ward Clubs, the senior officers of the Royal Navy, Army and Royal Air Force and members of both Houses of Parliament.
Tickets are £100 per person and include unlimited curry, beer, wine, soft drinks, coffee and chocolates. The 2023 Lunch begins at midday and there are three lunch sittings at 1230, 1315 and 1400 before it finishes at 1500.
In addition to the lunch, there is also a prize draw and a silent auction as well as various Livery Stalls In the South Ambulatory.
Coffee and chocolates are available in the Print Room and the free bars in the Livery Hall and Old Library reception areas remain open for all guests.
As in previous years please buy your tickets and aim for whichever sitting best suits you - and meet up with fellow Fuellers before, during and after!
TIMINGS
Midday Doors open
1230 First sitting
1315 Second sitting
1400 Third sitting
1445 Prize draws for raffles by the Lady Mayoress
1500 The Big Curry Lunch closes
LOCATION
Guildhall, Gresham Street, London  EC2V 7HH
View location on map