Registered Charity Number: 288157
LAUNCH OF THE SIX PROJECTS FUNDRAISING CAMPAIGN
The Master has launched the Fuellers' Six Projects fundraising campaign for the charities we support and the young people they encourage. This leaflet [PDF link] contains all the information you need about the various initiatives and how to contribute to their success.  We hope you enjoy reading about the projects we are supporting during this extraordinary year and feel able to make a contribution.
FUELLERS' CHARITABLE TRUST DONATES TO A CITY OF LONDON PRIMARY SCHOOL LAPTOP APPEAL
Last month, the Trustees were approached by the Governors of The Aldgate School, the only state funded school in the City of London.  They asked if we would donate to their recent appeal to fund a number of Chromebook laptops, to increase their stock of only 30 for a total of 210 pupils.  Their campaign became more urgent with the closure of schools in January, and its obvious impact on pupils.
The Trustees decided to contribute £2,000 to the school's campaign which has been gratefully received; its timely arrival meant the school was able to order additional Chromebooks straight away, allowing disadvantaged children who would have been lock out of education over the coming weeks to be connected, participate in virtual learning, and stay connected to their friends.
Donating couldn't be easier, just click this link. Please support the Charitable Trust Fund so we can continue our donations in line with our mission statement at the bottom of this page. You can also see what we have been up to on the 'News' page.
THE WORSHIPFUL COMPANY OF FUELLERS' DOROTHY CONOLEY MUSIC SCHOLARSHIP- 14TH DECEMBER 2020
PLATANOS COLLEGE AWARDS JADA KWEZIRA AND JADINE KWEZIRATHE WORSHIPFUL COMPANY OF FUELLERS' DOROTHY CONOLEY MUSIC SCHOLARSHIP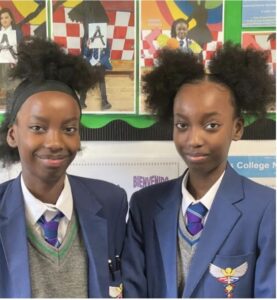 The Fuellers Dorothy Conoley scholarship has been realised due to the generosity of Past Master Paul Cuttill, who was one of the significant donors to the Music Scholarship project with a commitment to continue that for the five years that the first scholarship will last. In agreement with the Platanos Governors, it has been agreed that this year's scholarship will be named The Worshipful Company of Fuellers' Dorothy Conoley Music Scholarship, in memory of Clare's Mother who was passionate about music. Those of you who have seen the Fuellers interview with Paul will know that he is pretty passionate about music himself. Platanos Collage has been a long-standing partner of the Fuellers Charitable Trust and the liaison has grown from strength to strength with Past Master Chloe Andrews-Jones spearheading the links with the school.
Following a rigorous selection process on Monday 14th December 2020, Jada
Kwezira and Jadine Kwezira were awarded the prestigious Music Scholarship,
sponsored by The Worshipful Company of Fuellers. This scholarship is named The Worshipful Company of Fuellers Dorothy Conoley Music Scholarship. It is an extremely competitive scholarship and Platanos College is very proud of both pupils. The Worshipful Company of Fuellers has a long standing partnership with Platanos College and this scholarship is a testament to the strength of the partnership. The scholarship offers both pupils the opportunity to develop their skills technically, academically and artistically. Platanos College believes in each and every pupil and we look forward to showcasing both Jada and Jadine's performances in the future. Ms Taybi, Acting Headteacher said, "Jada and Jadine have made an excellent start to their academic journey at Platanos College, they have an exceptional aptitude for Music and it is with great pleasure that they have been given the opportunity to develop their talents". Ms Maw, mother of both pupils, said, "I am very happy that they have been awarded this scholarship and I am excited to see how they progress".
TRUSTEE VISIT TO GENERATING GENIUS'S 2019 "UNI GENIUS" LAUNCH
On 14th November, at the invitation of Emmanuel Ayola (GG's Head of Corporate Relations), I attended the launch of the 2020 "Uni Genius" programme; held at Canary Wharf estate in the impressive Global HQ of Barclays. Along with UCL, Barclays are long term partners in the "Uni Genius" programme which is aimed at A-Level students and provides selected GG's Geniuses with the skills they need to thrive in the world of work and to help open their eyes to a much wider range of STEM opportunities for the future.
I arrived early and was able to meet briefly with Tony Sewell (Chairman and Founder of GG) and Leanna Dixon (Programme Manager & Social Media Director); along with a number of the youngsters; many of whom were naturally excited to attend the launch event and to share its splendid location.
To qualify, all applicants must be Year 12 students of Black African or Caribbean descent. They come from the non-selective state secondary school sector, having each achieved a minimum of 5 grades at A*, 9, 8 or 7 at GCSE. They must be attending a non-fee paying sixth form or college in London and be set to study at least two Science Technology, Engineering or Maths (STEM) subjects at A level. This year well over 200 such applicants had been received, screened and intensively interviewed to arrive at the 50 or so at the launch; of whom some 70% were girls.
Also attending the event, as mentors and speakers, were some impressive Year 13s who talked about their experiences to date and the way in which the programme, including work experience placements, had added to their confidence in obtaining top University places; including Oxbridge. An Outreach Officer from Leeds University gave an inspiring talk about opportunities "Up North". He mentioned a recent STEM fair and research opportunities. The GG structure also provides access for "Uni Genius" alumni and one such graduate, who had just finished a four year Biochemistry degree at Bath, added to the vision of what could be in store for the new contingent.
A Panel of five students, currently in their second year of the Uni Genius programme and studying an interesting range of A level subjects, ably fielded a series of questions from the audience. This added weight and some nice humorous touches to what had been said during the preceding presentations about the opportunities available to the new contingent.
I found this to be an inspiring evening aimed to "bring out the best". Apart from work experience (again some excellent feedback from Year 13s), students will be required to attend a series of workshops and Masterclasses; including some held at GG's HQ in Victoria. The "Uni Genius" programme requires self- belief and determination; noting that it's "three strikes and out" and is clearly far from an easy ride. The levels of support appear to be excellent and great emphasis is made on the benefits of networking as a "family", both within in the group and beyond.
For our part, FCTF plan to establish a Travel and Subsistence fund for Year 12 students undertaking Work Experience during a Half Term or other vacation periods. Fuellers are also invited to offer work experience opportunities within their own companies or with others with whom they have useful connections.
Neville A. Brown
FCTF Trustee
14th November 2019
CHARITY PRIZE WINNERS
Each year The Charitable Trust, in its quest to support research and education, make awards to individuals from our Affiliations. On 22nd July 2019, in keeping with this long established tradition, this year's gathering began with a Thanksgiving service in the heart of the City, followed by a luncheon and prize-giving in the magnificent setting of Trinity House, one of London's most elegant banqueting and conference venues. Of all the events held over the year, this one is always especially fulfilling. Mainly because our affiliates and scholars are present, making it possible to celebrate their growth and achievements in such a way that both sides benefit.
The Principal guest was Major General Angus Fay CB Head of Defence Logistic Transformation and  Colonel of The Queen's Own Gurkha Logistic Regiment, who reflected on his early career as an infantry officer in the Brigade of Ghurkhas within the auspicious and traditional setting of Trinity House.

The Fuellers Prize Medal Winners for 2019 were announced as:
The Husband Rose Bowl
Petty Officer (Steward) Martin Harrison
Royal Fleet Auxiliary, RFA Wave Knight
Awarded for outstanding performance and dedication beyond his core role in preparing warships for critical tasks, epitomising the importance of teamwork on high tempo operations.
Daedalus Fuellers' Trophy
Lieutenant Sam Leahy RN
HMS Sultan, Royal Naval Air Engineering and Survival Equipment School
Awarded for his major contribution from engineering training through to broader outreach projects and STEM initiatives, while raising in excess of £30,000 for charity.
Fuellers Salver
Sergeant Sarah Monk
10 Squadron, Royal Air Force
Awarded for delivering transformational change while and bringing the Force to mustering standard in an incredibly short time. Additionally, when detached in exercise, for being instrumental in enabling deployment status through innate talent and hard-working ethic.
The Woods Petroleum Trophy
Lance Corporal Shauna Laverty
152 (North Irish) Regiment, Royal Logistics Corps
Awarded for continually demonstrating true mastery of her trade by qualifying as the Regiment's first female Class 1 Operator and becoming a top student in the process while also delivering bespoke training to UA Army fuel specialists.
Fuellers Certificate
Major Karen Wallace RLC
Defence Strategic Fuels Authority, Royal Air Force
Awarded for outstanding efforts in the delivery of logistic support for the UK's contribution to NATO's EFP, planning and delivering a comprehensive solution to provide bulk fuel to a UK Battlegroup and working tirelessly to assess UK requirements and those of partner nations among other achievements.
Fuellers Certificate
Corporal Davy Averall
Tactical Support Wing, Royal Air Force
Awarded for his hard work and professionalism as a fuels operator and team leader, central to TSW activities over the last year and key in ensuring that fuel procured while on operation outside the UK was compliant with NATO requirements.
The Harrison Cup
Reuben Bowes
Platanos Academy – 'Pupil of the year 2018-19'
A hardworking, polite and diligent pupil, Reuben's passion for his education goes beyond the classroom. A fantastic ambassador for Platanos College, contributing articles to the school website and representing the school at external events. Most recently Reuben represented Platanos College at the Lambeth Phoenix Book Awards and was featured in the South London Press. His behavior, attendance, and punctuality are impeccable and he is a future leader at the school.
---
Updates:
Worshipful Company of Fuellers visit to 152 (North Irish) Regiment RLC on Exercise Austere Crusader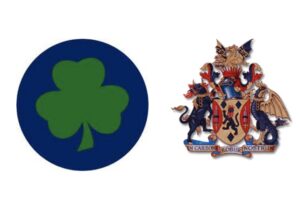 To see the full report please click on the link below:
The Master's Annual Fundraiser: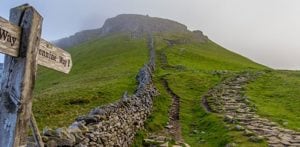 This was undoubtedly the classic challenge of the Yorkshire Dales, covering Whernside (736M), Ingleborough (724M) and Pen-y-ghent (694M). The walk is approximately 25 miles in length with a total elevation gain of over 1000m. It covers a circuit of the hills, which The Master and Mistress Fueller completed on 11th July 2019. Thank you to all those who donated though it is not too late if you would still like to donate. Simply click on the link below.
"One of the pillars of the Fuellers Livery Company is charitable giving. Mira and I will be raising funds for the Fuellers Charitable Trust, which supports education, poverty relief and our military affiliates, through a host of charities and awards."
Master Shravan Joshi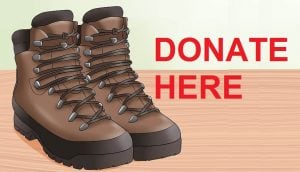 Examples of recent giving include:
Tower RNLI lifeboat station (fuel costs)
Arkwright scholarships (A-level student scholarships)
Teen Tech and Generating Genius (STEM education promotion)
Platanos Academy (Long term charitable support, including a school minibus)
---
Jail & Bail 1st July 2019 for the British Red Cross:
It is that time of year again and our Master Shravan Joshi has graciously allowed all kinds of slander about him to be circulated to the company in order to try and raise as much as possible for this worthy cause. Now nicknamed the 'Master of Moonshine' with his secret twin brother 'Maestro del Boozio' tracked down to the Cotswolds, this Wimbledon felon will be brought in front of the Old Bailey and thrown into the Tower of London on 1st July and will now be able to post his bail thanks to your generous donations, ending in a final collection at the Masters weekend, which will no doubt be the subject of conversation for some time!
---
Diwali Silent Auction
Our Master, Shravan Joshi, and his wife Mira (pictured centre) held a Diwali reception at Guildhall during which there was a silent auction of Mira's photography. Mira is an established photographer capturing scenes ranging from iconic London landmarks to aviation mid flight! The silent auction raised around £1500 for the Fuellers Charitable Trust Fund which was gratefully received while wishing a happy Diwali to all.
---
The Lord Ezra Annual Energy Lecture
The Fuellers' Annual Energy Lecture was established in 2005 By Lord Ezra – the former Chairman of the National Coal Board and one of the founding members of the Fuellers; he delivered the first lecture himself and it has been given every year since by a series of prestigious speakers. The event is always well received by an audience from amongst the 110 Livery Companies, the Energy Industry, and Fuellers plus their guests.
Lord Ezra also made a gift to the Charitable Trust fund for the express purpose that financial support could be given if needed for the lecture's continuance and in 2013 he gave a further gift of £20,000. In recent years the lecture has often been sponsored by a professional firm providing services to the energy sector but this year there is no sponsor and the CTF is underwriting up to £4,000 of the cost from the funds given by Lord Ezra. After this, there will be some £10,000 available for support in future years.
Please do go to the 'Energy Lectures' page to see the full content of this 14th annual lecture given by Christopher Hayward, Chairman of the Planning and Transportation Committee, City of London Corporation.
---
'Including' the next generation – Year 6 GRADUATION AT WINTERBOURNE BOYS' ACADEMY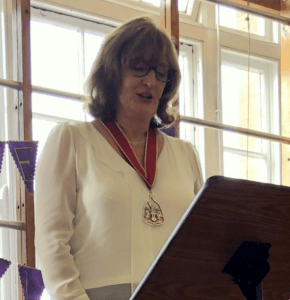 Master Fueller Chloe Andrews-Jones was the guest speaker at Winterbourne Boys Academy, near Croydon, accompanied by Stuart Goldsmith, Fuellers Charitable Trust Chairman. The school is now a member of Platanos Trust alongside Platanos College, which we have supported for some years. Her passionate speech covered the Livery, the Fuellers and the modern energy industry as well as the boys own journey through education – summing up the values that have helped her succeed – Courage, Honesty, Respect, Teamwork and Communications Skills, not to mention Hard Work! This has been reflected in the Platanos motto which Winterbourne Academy has adopted: 'Attitude means Altitude'.
Platanos Academy Prizegiving July 2018
Meanwhile, Senior Warden Shravan Joshi was representing our Master at the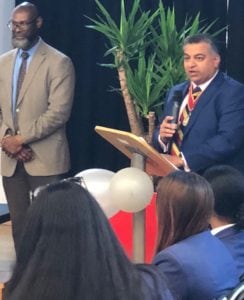 Platanos Academy Prize Giving for 12-14 year olds. The event was a celebration of their hard work and achievement while looking to the future and all the possibilities ahead. Shravan delivered a great speech on success, full of fun while acknowledging their hard work and noting the importance of measuring success against hard work, not just results. Before wishing the students every success for the future, Shravan left them with the thought provoking picture of "our extremely complicated and sophisticated industry. from extracting fuels, generating power from multiple sources like nuclear, wind, solar and hydro, converting that raw potential power into something we can use, transporting it to places where it is needed and then making sure it is safe for us to use in our everyday lives." A little more to think about the next time they turn on a light switch or plug in their phone.
---
We also support:
Platanos College (formerly known as Stockwell Park School)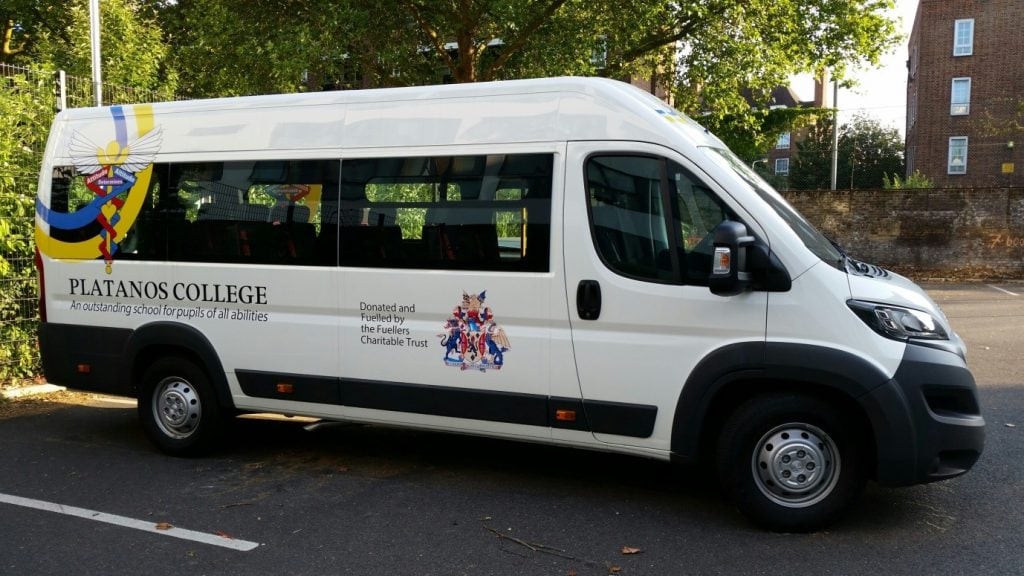 Livery Companies support City educational establishment and we support the Platanos College which is an Academy in South London. Our financial contribution last year was the donation of cricket whites for the team at Winterbourne Boys Academy, a primary school in the Platanos Trust group, but a number of individual Fuellers gave careers lectures at Platanos College to inspire students to study enter energy related professions. In the past we have even provided a mini bus and we work with the school to find where our support is currently needed. The Master and Senior Warden spoke at all three Platanos Trust schools and presented prizes last year while the Platanos College prize-winner attends the annual Affiliates Lunch in July. With the help of your continued donations we can continue to support the College and this thriving Inner City London School.
To make a contribution to the Fuellers Charitable Trust Fund, Donate Now
---
TeenTech
The brainchild of Maggie Philbin (ex-Tomorrow's World) organises 'Festivals' and an Awards Scheme to help young people age 8 to 18 to understand their potential and raise expectations so as to take advantage of opportunities in science and engineering. See http://www.teentech.com/.  We are donating regularly to Teentech but, in addition, individual Fuellers have volunteered for training so that they may help though mentoring and advising young people in this area while others have acted as judges for the Teentech awards for the past 2 years.
Generating Genius
This charity is based in London and also supports talented young people studying STEM subjects with a particular focus on enabling sixth formers from disadvantaged background to be considered for places at the UK's most selective universities. A recent project, being trialled at the Fuellers' sponsored school, Platanos College (amongst others), provides students with the transferable skills that will set them up to enter the professions. In addition to the financial support given by the CTF we hope that individual Fuellers will be able to help these young people to find job placements and internships that will be relevant to their development.
Generating Genius August Newsletter
---
Real Action
This charity was established in the late 1990's in a community in the London area suffering a considerable amount of illiteracy and crime. It was set up in the late 1990's and is a community-led educational charity offering, both adult and child fast track literacy and English language classes. Funds raised allow Real Action to engage and train volunteers and teachers to run classes during school holidays and Saturdays during term time to improve reading literacy. These classes are known as 'Butterfly Reading Courses'.   30 hours of Butterfly teaching produces an average improvement of 12-14 months in reading age. Today these classes are expanding around London and around the Country. The Fuellers are proud to be supporting such a worthwhile cause.
For more information see website: www.realaction.org.uk
To make a contribution to the Fuellers Charitable Trust Fund, Donate Now
---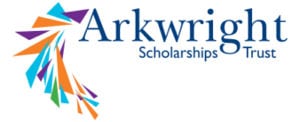 This organisation awards scholarships to 'A' level students studying engineering and related areas of design. It encourages the student to pursue these subjects at University or through high quality apprenticeships leading on to possible future careers in this field. The Fuellers Charitable Trust sponsors a student over a period of two years. We are currently supporting two students during their studies. The Chairman of CTF attended their award presentation ceremony and the students attended the Fuellers Affiliates lunch. We are pleased to say that the students take the time to keep in touch with us and we are hopeful that in due course they may become Fuellers.
For more information see website: www.arkwright.org.uk
To make a contribution to the Fuellers Charitable Trust Fund, Donate Now
---
Tower RNLI Lifeboat
The Charitable Trust continues to contribute to fuel costs for the Tower Lifeboat Station in the City of London which is the busiest Lifeboat Station in the UK. It is on call 24 hours a day and is the dedicated Search and Rescue resource for Central London which covers approximately a 15 mile stretch of river from Barking Creek to Battersea. In addition to Search and Rescue they take a proactive role in marine safety and accident prevention.  They will always be seen patrolling the Thames particularly at festivals throughout the year such as New Year's Eve and the annual Boat Race.
For more information see website: rnli.org/findmynearest/station/pages/Tower-Lifeboat-Station.aspx
To make a contribution to the Fuellers Charitable Trust Fund, Donate Now
---
Mission Statement
The Fuellers Charitable Trust Fund is for the relief of poverty, education, research, and assistance to those causes primarily having a direct connection with the objectives of the Fuellers Company. This is as directed in the Trust Deed and in accordance with its Policy of Giving.
Policy Of Giving
The Trustees of The Fuellers Charitable Trust Fund and the Clerk of the Company shall be guided by this Policy of Giving providing such guidelines remain within the scope of the Trust Deed.
The aim of the Trustees is to donate in any financial year at least two third's of the previous year's Net Incoming Resources. Should the value of the Fund fall below a prescribed value, then the Trustees shall decide at the start of the financial year the amount of Fund they would be able to donate.
Where possible, positive responses shall be made to those charitable requests where the donation may make a significant impact. Preference shall be given to small and medium size charitable organisations.
Where possible, special consideration shall be given to appeals where the name of the Company can be clearly linked with the donation.
Working within the restrictions of Clause 2 of the Trust Deed, special consideration shall be given to appeals that fall into the following categories:-
Relief of poverty and hardship especially relating to Members of the Company and then to members of the energy industries.
Advancement of education by the grant of scholarships, prizes and sponsor research, especially within the energy industries.
City of London appeals
Arts charities related to the energy industries
Special appeals from military affiliates
 Suitable appeals from youth organisations, especially those having relevance to the energy industries
There shall be a list of standing donations, which shall be reviewed by the Trustees annually.
 The Fuellers Charitable Trust Fund is run by up to a maximum of eight Managing Trustees and other co-opted members of the Livery
Managing Trustees and Advisors
Trustees:
Miss Chloë Andrews-Jones – Past Master – Chairman
Mr. Stuart Goldsmith – Past Master
Mr. Peter Harrison FCA – Court Assistant – Honorary Treasurer
Mr. Shravan Joshi – Immediate Past Master
Mrs. Carrie (Carole) Marsh – Senior Warden
Mr. Neville Brown JP – Court Assistant
Mr. Russel Warburton FCA – Court Assistant
Advisors:
Trust Advisor: Mike Hogg- Liveryman
Trust Advisor: Sarah Inge Parker- Freeman
Our Patronage
If any person or organisation wishes to apply for funds, and they feel that their cause is within the scope of the Policy of Giving, they should apply to:-
The Secretary
The Fuellers Charitable Trust Fund
DOWNLOAD THIS GUIDE ON HOW TO SET UP A FUND RAISING EVENT VIA VIRGIN MONEY GIVING