Who we are
The Worshipful Company of Fuellers is one of the "Modern" Livery Companies of the City of London, although our origins are ancient, and can be traced back to the 14th Century, when we were known as the Woodmongers. Livery Companies have existed in London for over 900 years, and they have had special status in the City throughout the centuries. Liverymen continue to have a vital role in electing the Lord Mayor and Sheriffs of London, for example.
There are now 111 Companies, representing a diverse range of industries and commerce, both current and historical, and very relevant to the vibrant economic health of the City of London. Most of the Livery Companies still reflect their early purposes; fostering their trade in a wide context, serving the community, and embracing modern skills and professions.
All of the Livery Companies support education, with many supporting individual schools as well as providing bursaries, scholarships, awards and prizes. The charitable contribution of the combined Livery Companies exceeds £71 million per year.
We are number 95 in the Order of Precedence: our earliest printed record dates from 1605, and we were re-founded in 1983. We are incorporated by Royal Charter, and we represent all sectors of the energy industries: strategy, electricity generation including renewables, oil and gas, nuclear and coal. Our membership reflects all sectors, such as production, supply and distribution, marketing, research, finance, risk management, education and major consumers.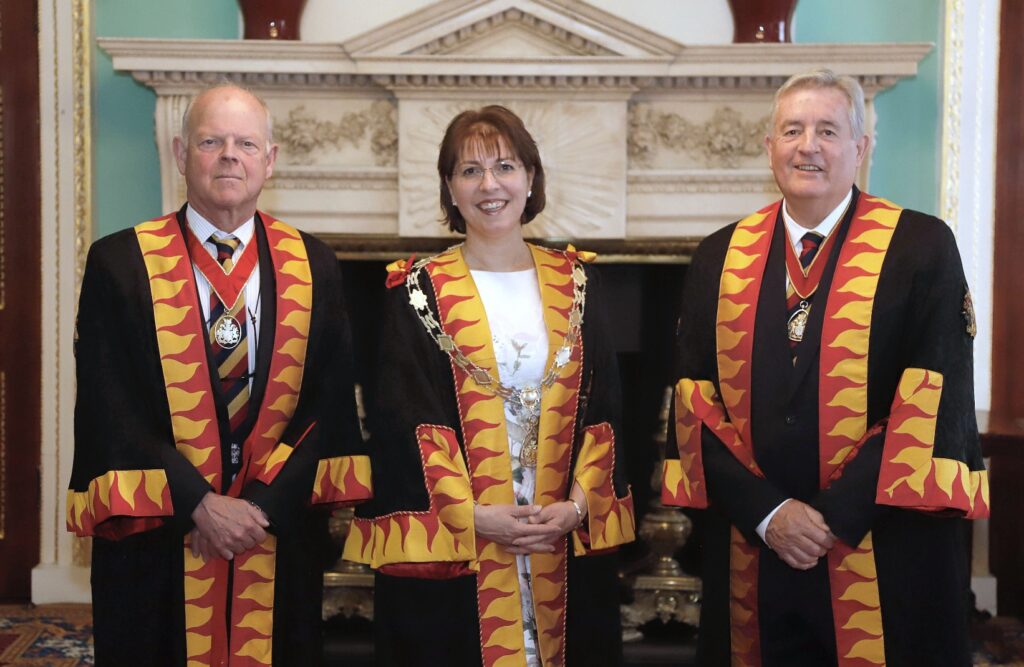 "The Fuellers' origins can be traced back to the Woodmongers in the 14th Century"
Aims & Objectives
The aims of The Fuellers are: -
To provide fellowship and mutual information exchange amongst members
To foster the business of members engaged in the Energy industries
To provide informative and social events, in particular with links to Energy industries, trade bodies, regulators and public policy-makers
To participate in the Governance and Traditions of the City of London, appropriate to a modern Livery Company
To support Charitable works, especially the Fuellers' Charitable Trust Fund, which can relieve hardship suffered by existing or past members and their dependants
To grant Awards and Scholarships, sponsor research, and support entry to careers in the Energy sector for young people
The Fuellers offer members many opportunities for meeting, both informally, and on more traditional and formal occasions such as Dinners after the Court meetings, which offer unique opportunities to enjoy the fascinating traditions of the City of London, and to entertain guests or potential new members.
Informal events are very varied, and include industry Conversations, pub evenings, inter-Livery events such as skiing, golf, rugby, and even a pancake race, and visits to schools supported by our Charitable Trust Fund. Fuellers can also participate in judging of awards supported by other Charities, where we have links, especially for research awards.












Become a Fueller
To become a Fueller you will need to demonstrate involvement with, or an interest in, any of the Energy-related industries, from Upstream to Downstream to Consumption and Policy-making. Our membership is as diverse as our Industries, and all are welcome.
Our membership is open to anyone meeting the qualifying criteria and we welcome people – irrespective of age, ethnicity, gender, or religious background – operating at all levels of responsibility or experience in the diverse world of energy.