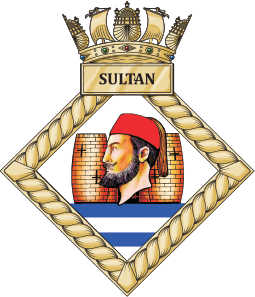 [POSTPONED] HMS SULTAN Affiliates Day – Thursday 15 September 2022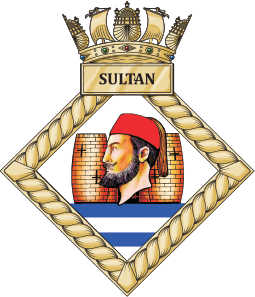 Event Date:
15 September 2022
Event Location:
HMS Sultan
UPDATE: Following the sad news of the death of HM The Queen this visit has been postponed
HMS Sultan, one of our Affiliate Military Units, is holding an Affiliates Day on Thursday 15 September.
HMS Sultan, one of our Affiliate Military Units,  is the home to the Defence School of Marine Engineering (DSMarE) and the Royal Naval Air Engineering and Survival School (RNAESS) and supplies the Fleet with engineering Officers and Ratings.  They are holding an Affiliates Day on Thursday 15 September, which will consist of a tour of some of the key parts of HMS Sultan as well as various presentations from how Air Engineering training has evolved to how submarine training is delivered.  There is also the option to attend a Wardroom Dinner in the evening.
If you would like to attend then please email the Clerk to express your interest in taking part. You must do so by Saturday 3 September.
Please note: we only have five places available to Fuellers so an early response is recommended.
SECURITY
All attendees will need to bring photo ID.
TIMINGS
0900 - Arrival via Caledonia Gate. Tea & Coffee available.
0930 - Welcome brief by CO.  Followed by presentation.
1040 - Machine Shop
1120 - RNAESS - 760 Squadron
1200 - Buffet Lunch
1300 - Steam Lorry
1315 - Presentations
1545 - Closing address
1600 - Depart via Caledonia Gate
LOCATION
HMS Sultan, Caledonia Gate, Military Road, Gosport  PO12 3BY
View location on map
CARS
Parking is available. You will need to provide driver aand vehicle details via the Clerk.
DRESS
Sensible footwear is recommended as there will be a lot of walking.
Raincoats and umbrellas may be required.
WARDROOM DINNER
The timings are 1900 for 1930. The dress is Black Tie with decorations.
If you are also interested in attending then please notify the Clerk when responding.
Please note that there is no accomodation available onboard.
DIETARY REQUIREMENTS
Please notify the Clerk at time of booking.