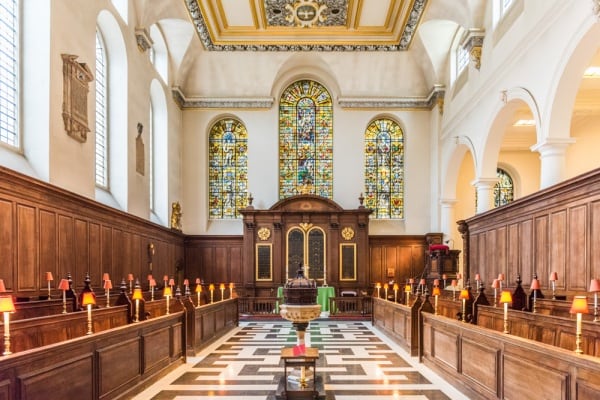 Carol Service & Christmas Supper – Monday 4 December 2023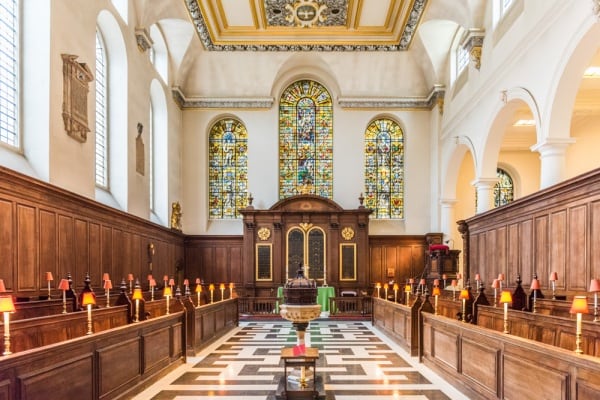 Event Date:
4 December 2023
Event Location:
St Vedast-alias-Foster
CAROL SERVICE & CHRISTMAS SUPPER
Monday 4 December 2023
This year's Carol Service will take place at 1800 on Monday 4 December at St Vedast church on Foster Lane.  Once again we will be joining forces with the Fan Makers.
Afterwards the Master invites you to join him at The Butcher's Hook & Cleaver for Christmas Supper where he is kindly providing festive fizz for the drinks reception when you arrive.
ST VEDAST-ALIAS-FOSTER CHURCH
The Carol Service will start at 1800.
The Church of St Vedast-alias-Foster is located at 4 Foster Lane, London EC2V 6HH
[view map]
THE BUTCHER'S HOOK & CLEAVER
Places for the Christmas Dinner cost £60, which includes three courses and wine. Other drinks are available on a cash basis.
You can download the menu here and please include your selection and dietary requirements with your booking.
If you need further time or to make menu changes then please email the Clerk.
The Butcher's Hook & Cleaver is located at 60-63 West Smithfield, London EC1A 9DY
We are aiming to arrive at around 1915 - it is a gentle ten minute walk from St Vedast, and we are upstairs on the mezzanine floor.
[view map].
TIMINGS
1800 - Carol Service at St Vedast
1915 - Christmas Supper at The Butcher's Hook & Cleaver
MENU
Download the menu
Register Now: