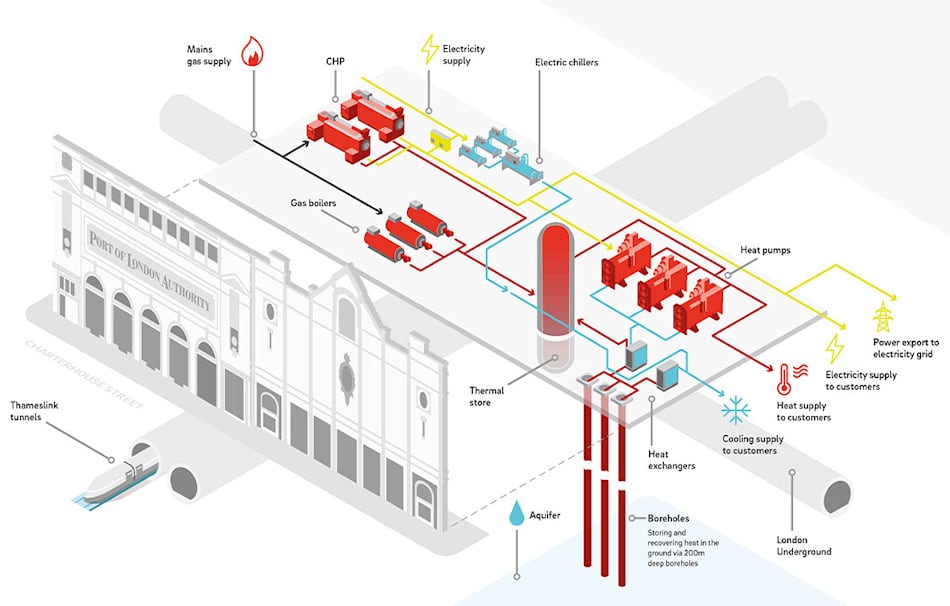 Visit to Citigen – Tuesday 13 December 2022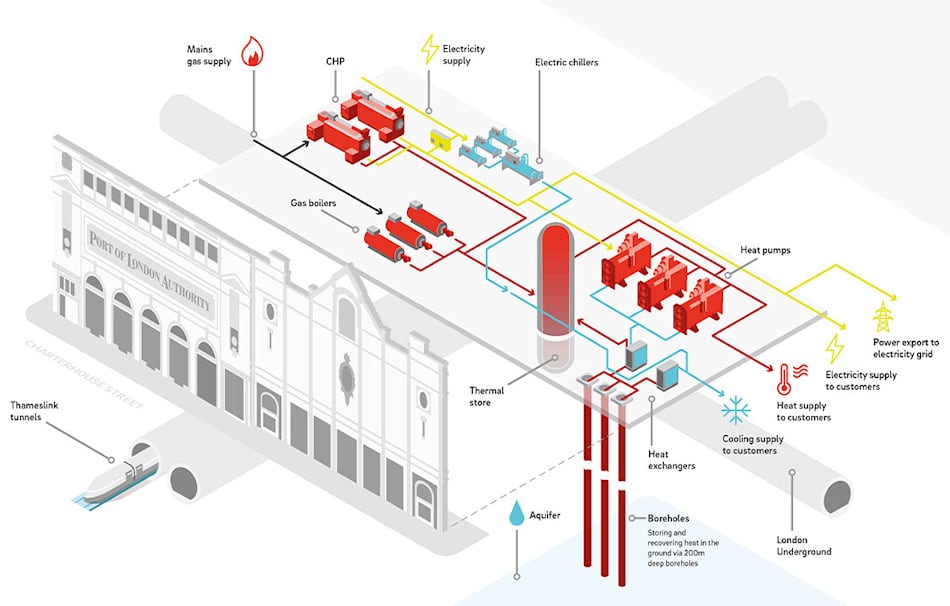 Event Date:
13 December 2022
** UPDATE 28 NOVEMBER: DUE TO THE RAIL STRIKE THIS VISIT HAS BEEN CANCELLED **
UPDATE 5 NOVEMBER: THIS VISIT IS NOW FULLY BOOKED 
The Master, Peter Harrison invites you to join him for a tour of the City Of London Citigen power generation facilities. We are extremely privileged to have this opportunity which has just been made available to us.  Our group size is restricted to a maximum of 15 members, so please book early as places will be allocated on a first come first served basis. Bookings close on 2 December 2022.
ABOUT CITIGEN
Citigen is a sustainable urban energy supply for the City of London. It is designed to be a lower carbon and cost effective source right in the heart of the City from its underground site underground below Smithfield. The network covers over 6km of heating and over 4.5km of cooling to commercial and residential property from the Guildhall to the Barbican Centre.  Its annual output is 35k MWatt hrs of heat, 11k MWatt hrs of electricity and 10k MWatt hrs of cooled water which covers the equivalent of 11,300 homes. It uses a modern tri-generation system with internal combustion engines and is natural gas fuelled with waste heat being recovered for increased efficiency. Citigen is an integral part of the solution for the City of London environmental targets. For the future E.ON says Citigen has the potential to double its output.
Citigen is also home to E.ON's UK City Energy control room.
VISIT DETAILS
The meeting point is at 47-53 Charterhouse Street, London EC1M 6PB  [see map]
Please arrive between 1100 - 1115 so that we are ready to start the tour promptly at 1130.
The tour lasts 60 to 90 minutes.
As the site is fully operational we will be accompanied by an authorised guide.
Please be aware the visit involves lots of stairs as the plant room is located 8m below street level and the office is 3 storeys above street level. Reasonable footwear is needed with no exposed feet or high heels.
Protective clothing will be provided on the day, but you should also wear appropriate clothing with no exposed arms and legs.
COST
The visit is free of charge; however, attendees are encouraged to make a voluntary donation of £15 per head to The Fuellers Charitable Trust Fund. Please transfer £15 direct to the Charitable Trust Bank account at TSB number 00460739, sort code 30-96-66 with reference 'Citigen / [your name]'. Thank you.
LUNCH AFTERWARDS
Optional lunch arrangements will be available from 1pm at a local restaurant or hostelry. Details will follow for the attendees.
BOOKING DEADLINE
Please book by 2 December.  We are limited to 15 members and places will be allocated on a first come first served basis.