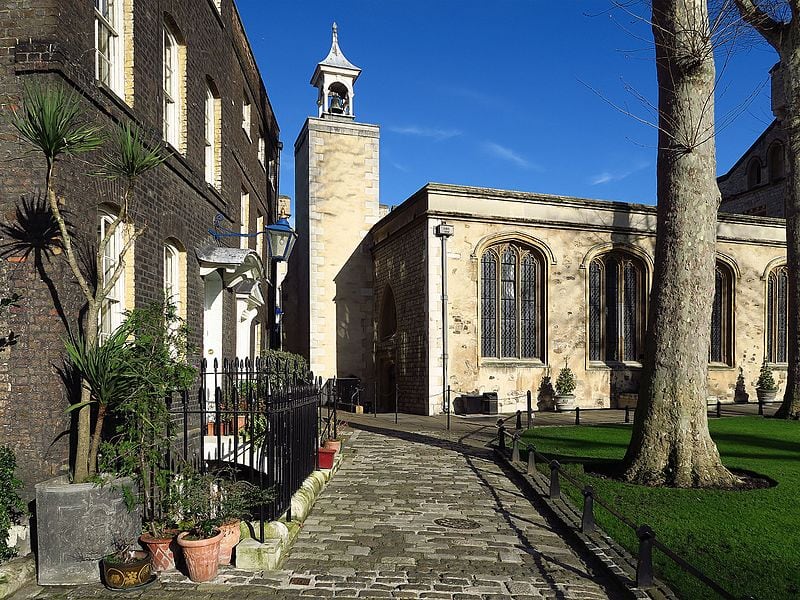 Fuellers Sunday – Sunday 30 October 2022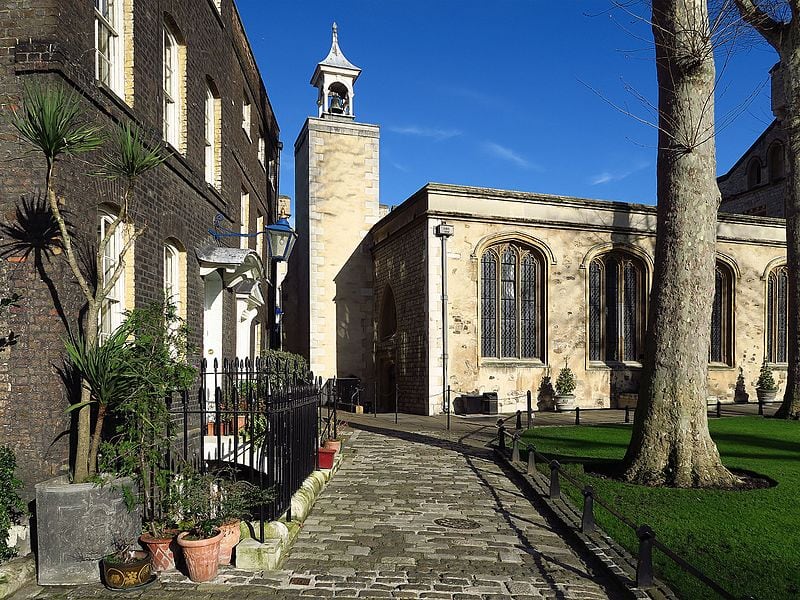 Event Date:
30 October 2022
Event Location:
Tower of London
The Master, Mr Peter Harrison and his Consort, Past Master Jan Harrison invite you to join them for Fuellers Sunday in the City of London.
Details for the day are below and you are encouraged to book early and bring friends and family and enjoy the company of fellow Fuellers!
HOLY COMMUNION AT THE CHAPEL ROYAL OF ST. PETER AD VINCULA
We will meet at the Middle Gate of the Tower of London at 1015, ready to be escorted over the drawbridge at 1030. The Chapel is located on Tower Green.
The service will start at 1100.
As it is the last Sunday of the month, it is a Holy Communion service (rather than Matins) and the lesson will be read by one of the Beefeaters.
Location: The Tower of London, London EC3N 4AB (see map)
Accessibility: The chapel is not accessible for wheelchairs.
The first chapel on this site dates from before 1200, was restored and beautified by Henry III, and rebuilt in 1286-87 by his son Edward I. In 1512 however the old chapel was destroyed by fire and was rebuilt by Henry VIII in 1520. The arches, the Spanish chestnut roof (a tribute to Catherine of Aragon) and most of the windows date from that rebuilding. The new chapel was slightly south of the old chapel, so that the crypt under the earlier building is now to the north of the present chapel.
St Peter's is a royal peculiar, under the jurisdiction of the monarch, and one of two chapels within the Tower of London, the other being The Chapel Royal of St John the Evangelist, which is located in the White Tower.
LUNCH AT NATURAL KITCHEN - DOUBLE TREE HILTON
Natural Kitchen sticks to their principles of fresh, homemade food.
Location: Ground Floor of Double Tree by Hilton Hotel, 7 Pepys Street, Trinity Square, Tower Hill, London EC3N 4AF (see map)
Timings: 1300 Start with a welcome glass of bubbles courtesy of the Master
Set three course meal at £38 per person, drinks extra.
BOOKING DEADLINE: You must email the Clerk no later than Monday 24 October indicating the names and number of places required.
The Master will then be in contact with the menu choices and payment details.