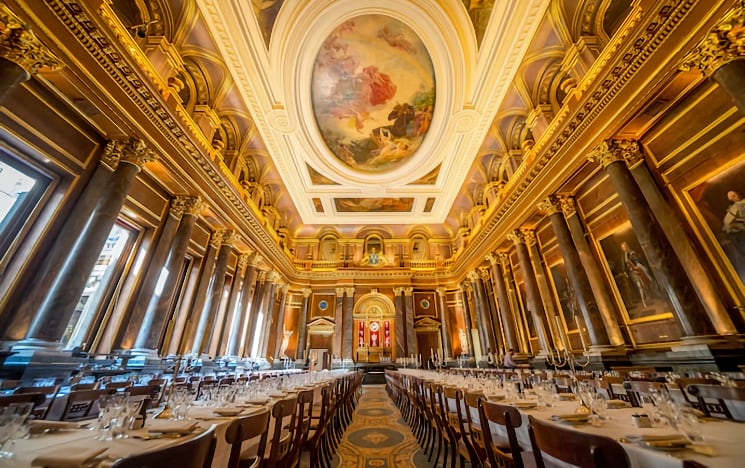 Installation Dinner – Thursday 13 October 2022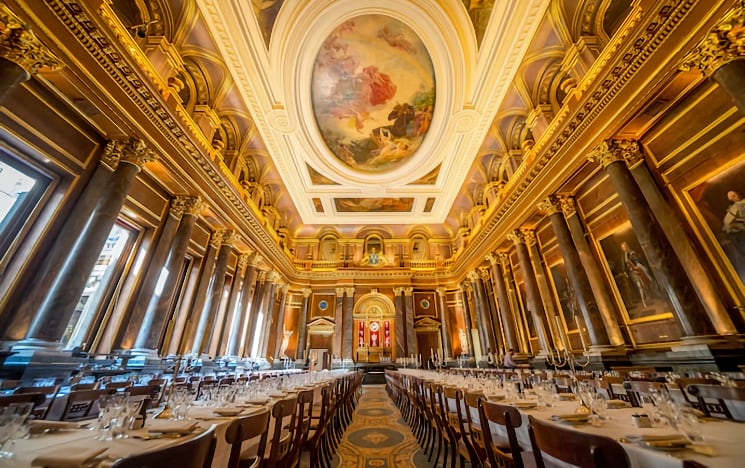 Event Date:
13 October 2022
Event Location:
Drapers Hall
The Installation Dinner will be held on Thursday 13 October 2022 at Drapers' Hall, which will immediately follow and celebrate the installation of Peter Harrison as our new Master.
Our Prinicpal Guest is Mr Eddie Donaldson OBE FCA, who is a Vice President of the RNLI having recently retired as Deputy Chairman and Treasurer.  Eddie was a partner with KPMG for 23 years, during which time he was on both the UK and EMA executive teams, retiring in 2010.  He subsequently became a Trustee of the RNLI in 2013, following in the footsteps of his father, who had been Treasurer and Chair of the RNLI's Enfield fundraising branch in North London.  Eddie was awarded his OBE in the 2019 Queen's Birthday Honours for his charitable work.
Drapers' Hall is one of the most magnificent of all the the livery halls and occupies a site bought from King Henry VIII in 1543 for the sum of 1,800 marks (approximately £1,200).  The current hall dates from 1772, with changes to the front and interior alterations by Herbert Williams in the 1860s, with further alterations 1898-9 by Sir Thomas Graham Jackson. The stunning interiors will be recognisable from many films including The King's Speech and Goldeneye.
TIMINGS
1815        Reception
1900        Installation Dinner
2200        Stirrup Cup
2245        Carriages
BOOK NOW
Tickets cost £128 and you can book places for yourself and your guests on the Company website.
Pour Memoire invitations will be sent out at the end of September.
DRESS CODE
Black tie, Decorations, Livery Badges.
LOCATION
Drapers' Hall, Throgmorton Avenue, London  EC2N 2DQ
Directions are available here
CEREMONIAL COURT
There will be a Ceremonial Court immediately before the Reception to formally admit new Freemen and robe new Liverymen.  This will follow Installation Court and start promptly at 1745.  All members and their guests wishing to support our new Freemen and Liverymen are welcome to attend.
If you are expecting to be admited as a Freeman or enrobed as a Liveryman contact the Honorary Membership Secretary to ensure that you are included.