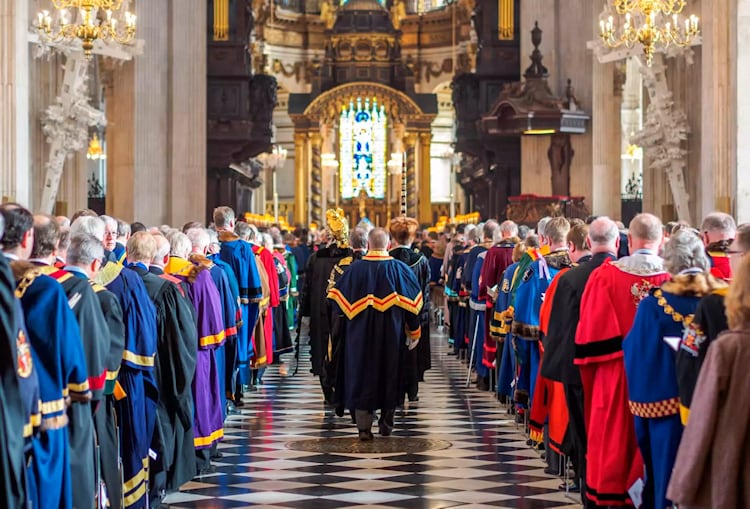 United Guilds Service 2023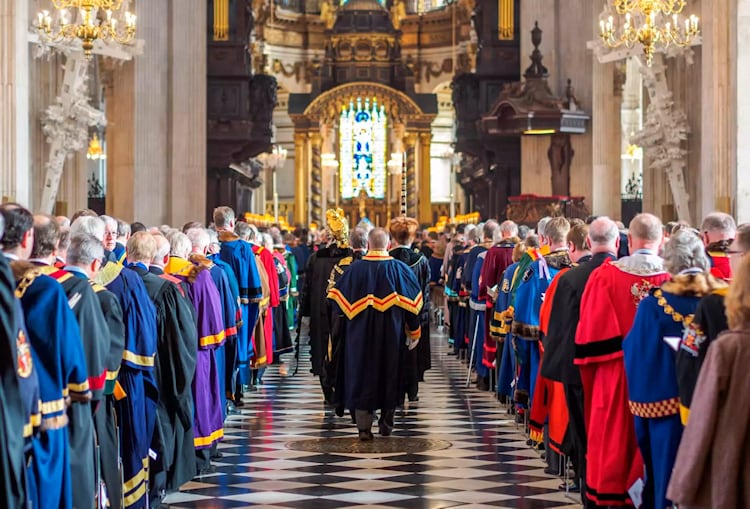 Event Date:
24 March 2023
This year's United Guilds Service is being held at St Paul's Cathedral on Friday 24 March. This is a spectacular event attended by the Lord Mayor and the Bishop of London and is one of the few occassions that members of all livery companies and guilds gather together. Whilst it is the largest such service during the year, it only dates back to 1943 when it was held as a coordinated response to the challenges faced by the City of London following the Blitz as well as a reminder of the religious origins of the Guilds.
The Company has a limited number of tickets for the service, which are available on a first come first served basis. PLEASE NOTE: these are available for both members of the Company and their guests.
Lunch is available afterwards at Pewterers Hall at a cost of £80 per person.
This is open to all members and their guests irrespective of whether you have been able to attend the service or not.
TIMINGS
1000 Doors open
1045 All guests must be seated
1115 Service starts
1230 Service ends
1245 Lunch available at Pewterers Hall
PEWTERERS HALL
Address: Oat Lane, London, EC2V
View location on map