*** URGENT - PLEASE HELP ***
YOUR DONATIONS ARE REQUIRED TO POST BAIL AND SECURE THE RELEASE
OF OUR MASTER CARRIE MARSH FROM THE TOWER OF LONDON
Our Master stands accused of misdemeanours resulting in her being declared a Felon. She has been called to the Old Bailey on Tuesday 20th September 2022 where she will be arrested, charged and marched to incarceration at the Tower of London.
That is unless we can raise enough money to have The Lord Mayor release her on bail...!!
It has been impossible to ascertain the misdemeanours for which the Master is to be arrested as, due to staff shortages following the pandemic, these will only be made public at the time of her arrest. It has been made clear, however, that she will be released on bail if sufficient funds can be raised.
Rumours abound that, despite her being irritatingly good at everything she turns her hand to, she has been spotted appearing casually dressed at a City event because she left her suitcase in the station car park; forcing her children to work late so Company guests could be fed dinner; and, perhaps most heinous of all, auditioning for Strictly Come Dancing at the Blackpool Tower Ballroom when on official duties.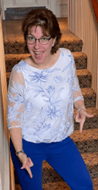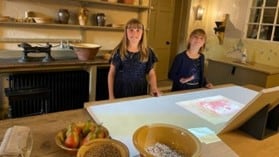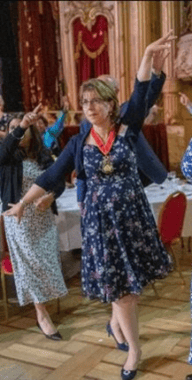 All Fuellers are urged to give generously to help our Master in her hour of need. Your donations, if sufficient, will allow her to avoid confinement in the Tower of London and the bread and water diet that is all that the public finances now permit.
Please make your donations by either:
1. Click on the button below to Donate Now for this specific fundraising campaign on our online platform with CAF Donate; or
2. Pay direct by bank transfer to The Fuellers Charitable Trust Fund bank account. Sort code 30 96 99 account number 00460739, mark reference "J&B", or
3. Send a cheque payable to "The Fuellers Charitable Trust Fund", post to John Bainbridge, Treasurer FCTF, Baltic House, The Common, Cranleigh, Surrey GU6 8SL.
The first £1,000 raised goes to the British Red Cross with the balance going to our own Fuellers charity.
*** PLEASE GIVE GENEROUSLY ***