The Senior Warden, Peter Harrison and Past Master, Jan Harrison, attended on behalf of the Fuellers a thrilling music evening at the City of London Guildhall, on 14 July 2022.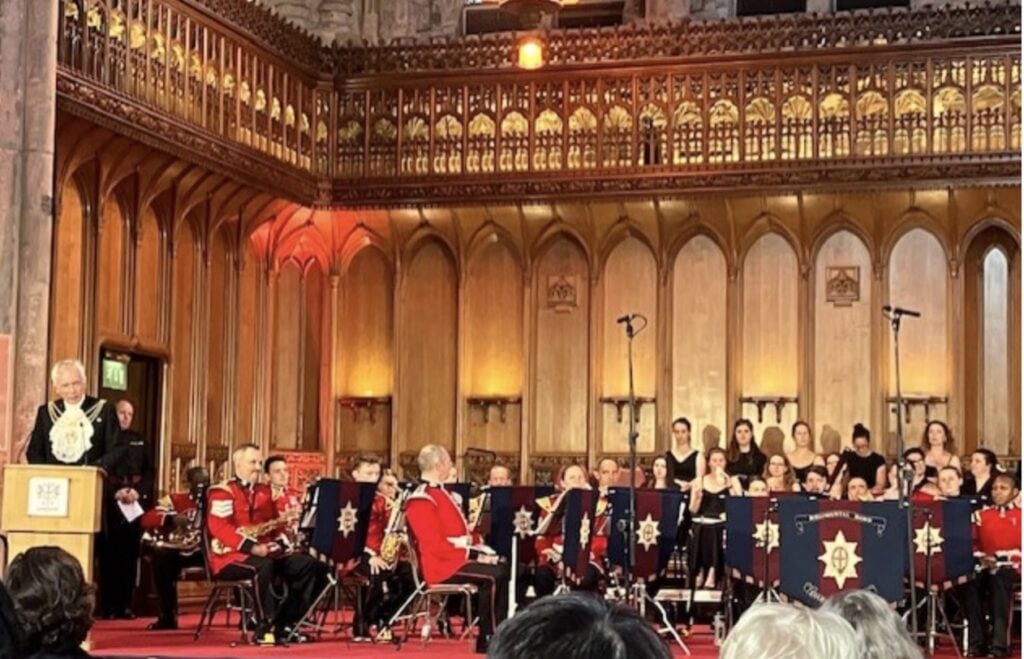 The evening was organised to celebrate and mark the Platinum Jubilee of Her Majesty The Queen, Head of the Commonwealth. The performers came from the Commonwealth Youth Orchestra and Choir, which unites 56 nations whose mission, is to "engage-educate -empower". We were thrilled by the Commonwealth Scholars Choir, The Commonwealth Youth Choir and the Band of the Coldstream Guards.
The programme included a number of very impressive works mostly written for the Jubilee by Lieutenant Colonel Simon Haw MBE, Commanding Officer of the Bands of the Household Division, who composed the music as wrote the words. He also spoke at the event along with Alderman and Sheriff Nicholas Lyons, who represented the Lord Mayor who was away in Canada.
The evening was enjoyed by many guests from the various City Livery Companies and others. A real highlight was the performance of the Youth Choir who seemed to be mostly junior school age pupils who put on a joyful and very enthusiastic performance.
A very memorable evening and a real privilege to be able to attend.
Peter Harrison
Senior Warden