Modelling for technology - Catheryn-Ayne Hunte
On Monday 13th January a mixture of year 8 and 9 Academic Leaders attended a workshop delivered by Catheryn-Ayne Hunte, a freelance solution architect.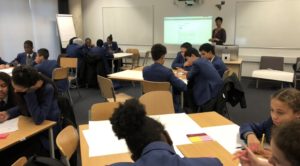 Pupils were provided with an overview of what solution architecture is, why it is needed and given some background to Catheryn's work. Before having to work in teams to create a solution for a potential client, pupils were provided with certain examples and rules that make up a solution model.
Pupils were given a case study in which to create a solution model for BMW Latin America who were looking to promote their launch of the new BMW 1 Series.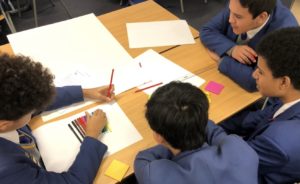 Pupils had 20 minutes in which to build a model which would allow BMW to target users of Facebook, and provide BMW with user data through an application program interface (API).
It was a useful and enjoyable workshop for our pupils who were able to demonstrate their analytical and creative thinking skills, in addition to learning about a new type of career.