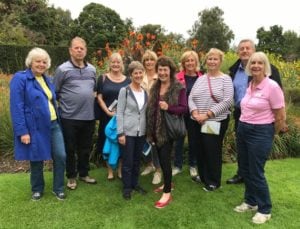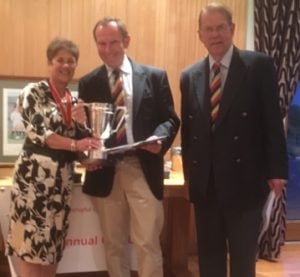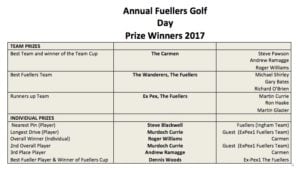 Fuellers held their Annual Golf Day again this year at Windlesham Golf Club, the location of the last three Fuellers Golf Days, to enjoy the wonderful setting, the prizes and the excellent dining facilities.
Set amidst the beautiful Surrey countryside, Windlesham Golf Club is a par 72, 6,650-yard championship parkland golf course with two exciting loops of 9-holes to test the golfers' ability. Ten teams of three, set off in the Fuellers Golf Competition at 8 minute intervals on a course in perfect condition. In addition to the Fuellers and their guests, teams from the Horner and Carmen Livery Companies joined the event.
The Stapleford handicap scoring system was used to judge the competition and the table below gives the winning teams and individuals competing for the two trophies, the golf prizes, and the obligatory bottles of wine – after all this was a Fuellers golf event.
The Fuellers teams made a good showing, by winning two-of-the-three team prizes, but were up against a strong Carmen Team who won the best team of the Competition, and several individual prizes. Overall best player and winner of the Fuellers Cup was again Fueller and Past Master Dennis Woods.
While the competition was underway, a group of non-golfers took a guided tour of the famous Savill Garden in Windsor Great Park, the renowned woodland and rose garden, created by Sir Eric Savill and opened by the Queen in 2010. Sunshine and showers were the order of the day, but everyone enjoyed the Summer, Spring and Autumn Woods, the summer collection and the Hidden Gardens for which it is famous.
The golfers and the tour party joined for tea and drinks after the competition, and then enjoyed a splendid dinner, for which Windlesham is renowned.   Highlights of the dinner were a welcome by Master Jan Harrison, the distribution of the prizes, the raffle prize of a round of golf for three players, which was valued at £240, and other prizes. Finally, the auctioning of a signed print, donated by David Port, of the 1991 Lions Rugby team for the princely sum of £160 was organised by Dennis Woods. A total of £405 was raised for the Fuellers Charitable Trust Fund.
The number of golfers and guests who took part were a record, and we intend to continue growing interest in this annual event by attracting more Fuellers with limited golf experience, who we know exist within the Company.
Michael Green
Liveryman and Organiser of the Fuellers Golf Day event