Over 25 members and guests once again had the opportunity to enjoy the festive season by attending our Fuellers Carol Service with the Fanmakers in the beautiful, historic and now with efficient heating, Church of St James Garlickhythe. Father Tim Handley who was to lead the service was sadly indisposed due to a recent bicycle accident. We wish him well. Fortunately, Canon David Reindorp, Chaplain to the Fan Makers came to the rescue and stepped in. Also, in attendance was Father Nick Mottershead who some Fuellers may already have been acquainted with. The congregation sang heartily and the Master and Wardens of both Companies gave excellent readings.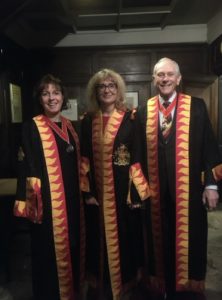 The Fuellers together with our Clerk and Father Nick eagerly made their way to the Counting House on Cornhill for a delicious meal, maybe a drink or two and a chance to relax and catch up with old friends and get to know new ones.  Our Senior Warden (full of cold) thanked on our behalf, our Deputy Master Averil for a wonderful, convivial, evening and shared with us some hilarious views on how Santa and his elves deal with health and safety. Averil, our Deputy Master responded by thanking us for all joining her and wished us a Merry Christmas.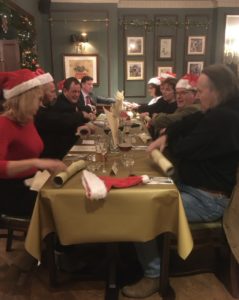 If you weren't there you missed a great evening.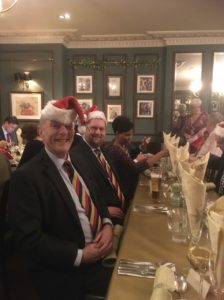 Jan Harrison
Past Master and Almoner