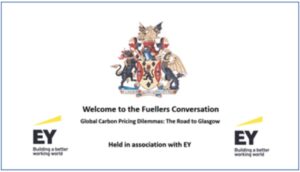 Fueller Sumit Bose, the journalist and former BBC presenter, was the lead speaker at this second virtual Fuellers Conversation. 50 Fuellers attended online and many contributed to the following lively discussion under Chatham House Rules.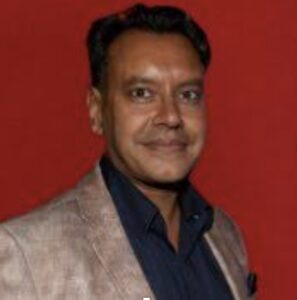 Sumit is the founder of FNZ (futurenetzero.com) -  a platform where businesses can work together to influence and help each other reach the 2050 zero emissions target. His experience from holding almost daily conversations and interviews with the leaders of industry, provided the basis of his presentation. He explained how businesses have reacted to the push from society to make the changes necessary to address the net zero challenge, even more so now, post Covid-19.
In a hard-hitting talk, he said that the commercial future of many businesses, represented by the Fuellers, rests on achieving net zero emissions and convincing its customers that these objectives are being met; a few words and PR releases will not suffice.  The evidence from the past year, even before Covid -19, suggests an exponential increase in business activity on emissions, carbon profile, plastics and the like which has not been dulled by lockdown. The qualification is that business must always stay in business, so small steps all count.
A heat map, see below, was shown which identifies the key issues.  He also reminded us to look out for the CCC (Committee on Carbon Change) 2020 Progress Report to Parliament on Reducing UK emissions due tomorrow (25th June 2020).
In the discussion and response to a Company CEO, he recognised that costs have to be absorbed or passed on, so keeping these manageable, and ideally small, is essential. It is better that the steps are business led, rather than waiting for Government instructions.
The slide deck and recording of this Fuellers Conversation is available in the Members' Area.