The Fuellers Election Lunch is one of the highlights in our Company's social calendar each year. A time when the appointments of who will become in October our Master, Senior Warden and Junior Warden for the following year will be officially confirmed.

Biannually we are given the honour of holding this luncheon at The Mansion House, one of the most magnificent buildings in the City of London and close to the hearts of all Liverymen.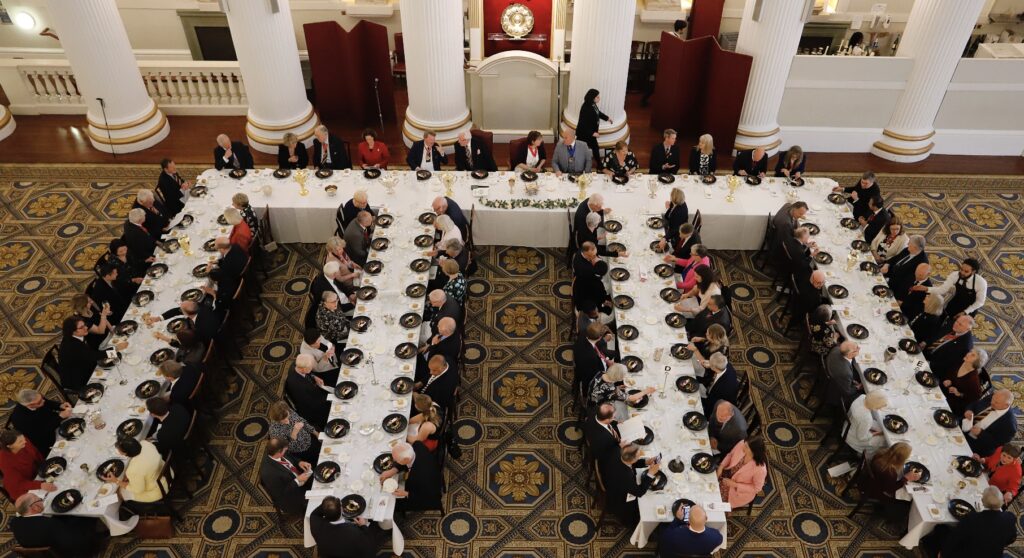 It is an event we enjoy sharing with friends from other livery companies and this year we had the pleasure of inviting Masters and their Consorts from other Livery companies; Shipwrights, Framework Knitters, Security Professionals & Carmen. This year we had an extra special guest, Mr. Nick Laister, Master Carman, from a company we have always been particularly close to and we even rent our offices from them in Carman Hall. Before lunch Nick accompanied by his wife Joy was installed as a Honorary Liveryman of our own company for the remainder of the year, ensuring an even closer bond between our two companies.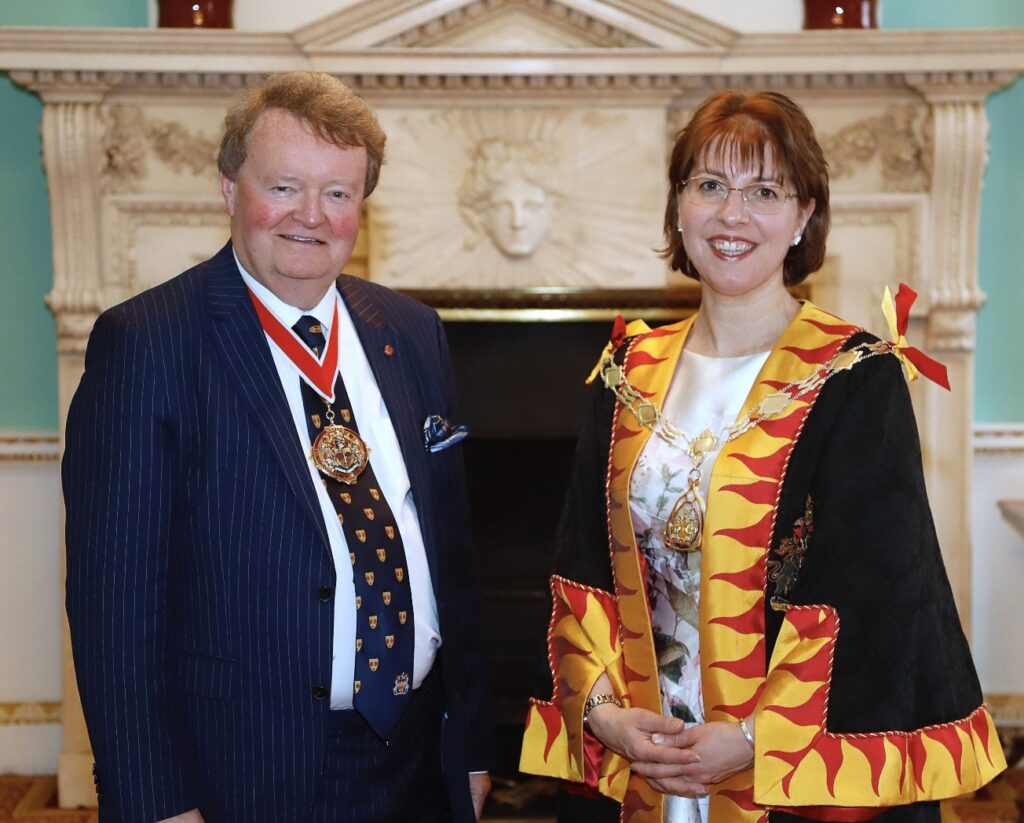 The day held a particular atmosphere of pleasure and excitement, that after two long years of lockdown and fear of Covid, we were once again able to meet up with friends. Some of the ladies said it was the first time they had been able to dress up again, and what a beautiful place we were able to hold this celebration in.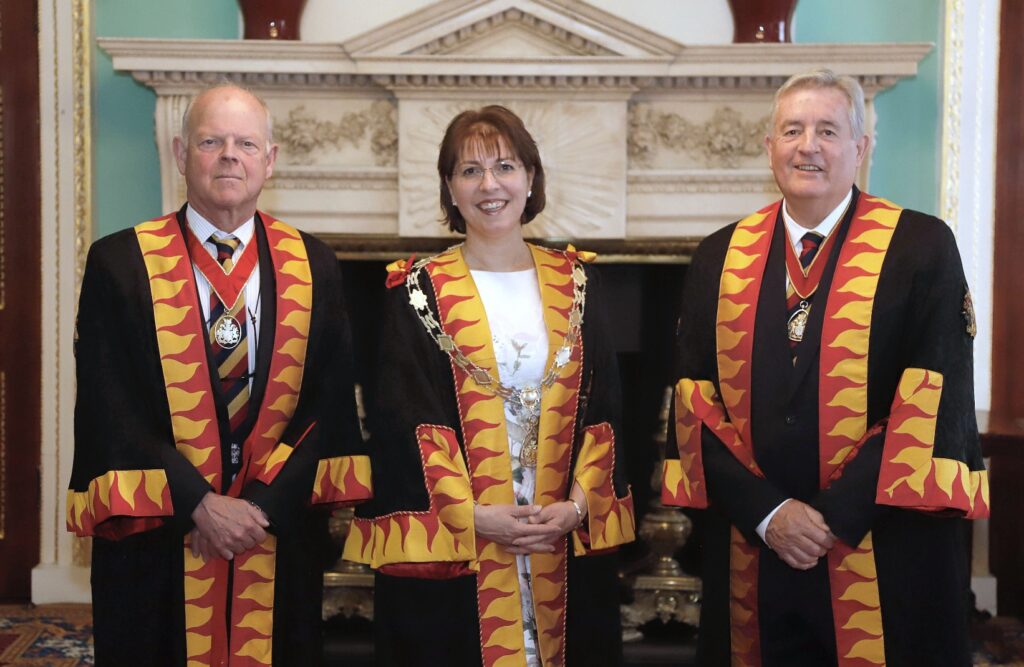 As ever The Mansion House didn't let us down. Although the Lord Mayor, Vincent Keaveney was unable to be with us, Alderman Sir Andrew Palmley made a great stand in speech. In the Egyptian Banqueting Hall, in all it's stately grandeur. We sat down to a memorable feast of beautifully presented dishes accompanied by complimentary wines.
Our Master, Mrs. Carrie Marsh gave a speech full of warmth and care, enfolding us all in the friendship that Livery fellowship can bring us. She also gently reminded us how fortunate we all are to be able to share such moments, when people in other parts of the world are living in such desperate times.
It was a day in which we could all share feelings of joy and pleasure in being together and knowing being members of our Livery Company was a great place to be."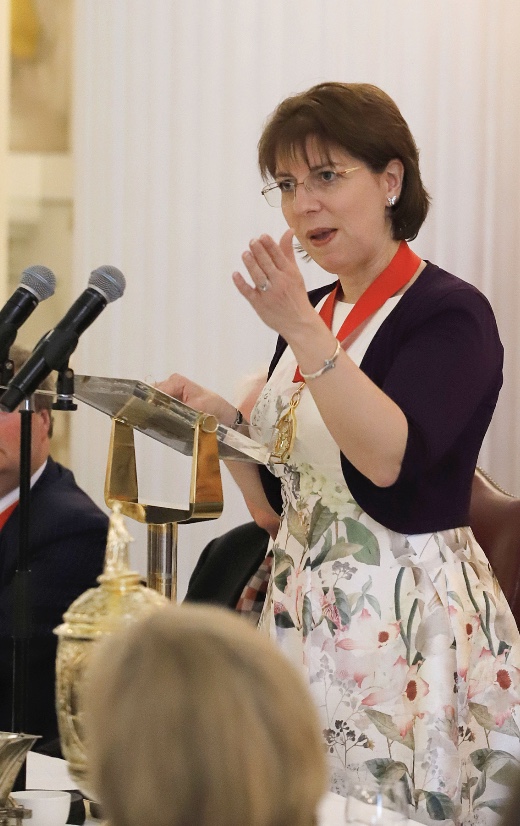 Elinor Goldsmith