The day started at the beautiful and ancient City Church of All Hallows by the Tower, which was founded in 675 and seemed to be full to capacity with the regular congregation numbers being swelled by the Fuellers, representatives from many other Livery Companies and other new visitors.
This service was to celebrate the Church festival of All Saints which this year was a particularly special occasion with the guest preacher being The Rt Revd and RT Hon Richard Chartres, Bishop of London who delivered an excellent and memorable sermon. It was also a notable and important milestone for the Church, as this was the first time a service was transmitted live around the globe on the Church's new audio visual system.
After the service concluded the Fuellers mingled with the congregation and then moved to the nearby Double Tree Hilton for a drinks reception with the Master on the 12th floor, Sky Lounge. Unfortunately the fog that day obscured some of the best views of Tower Bridge and other London landmarks. The drinks were then followed by an excellent lunch in the Hotel restaurant.
Overall the day was a very friendly and convivial event.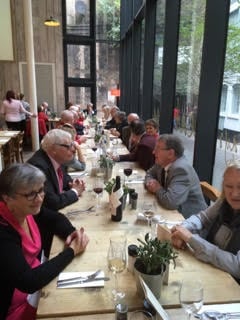 Peter Harrison
Court Assistant & Master's Consort