Immediate Past Master John Ingham's penultimate act as Master, prior to his installing the new Master at the Installation Court, was to admit the Company's latest Freemen and Liverymen.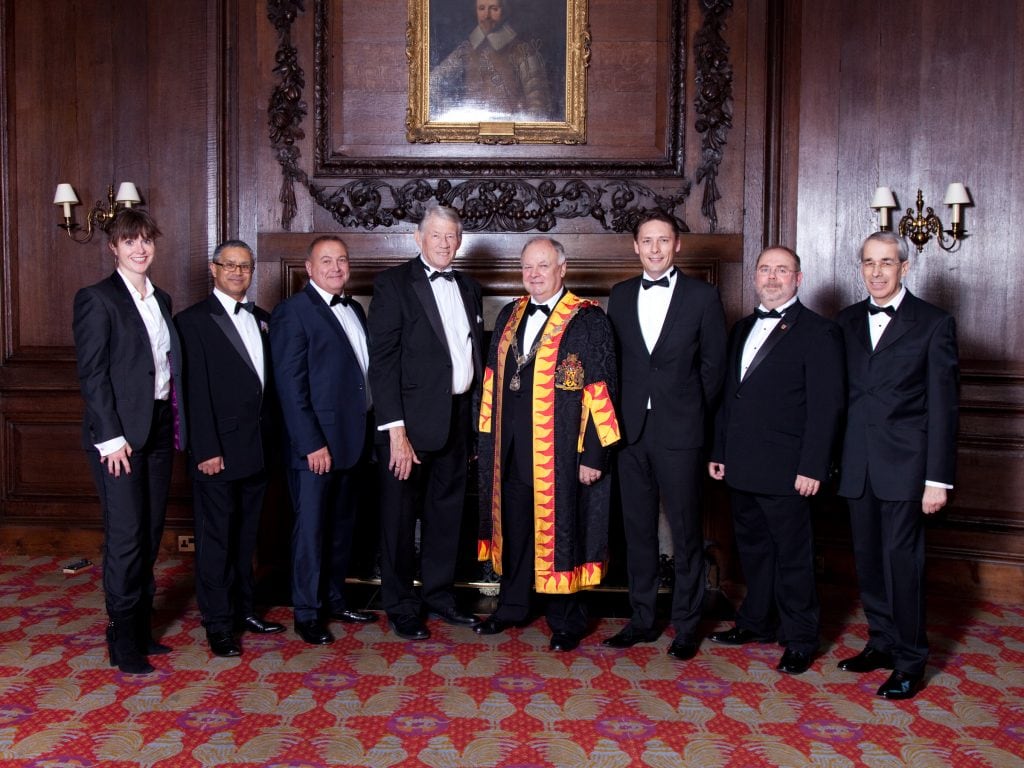 Pictured in the Committee Room at Skinners' Hall (L-R) are: Freeman Mary Simmons, Liverymen Saleem Naeem, Laurence Holder and Nicholas Ross, Master John Ingham, Liverymen Robin Adderley and Iain Beveridge and Freeman Martin Hewitt.
Before proceeding with the installation of the new Master and Wardens, the Master signed a new Affiliation Document with Tactical Support Wing of the Royal Air Force, a unit of the Joint Helicopter Command which provides refuelling to the tri-service helicopter fleet. The Document was signed by Wing Commander Tim Moss. As a former President of the Energy Institute, it also gave the Master great pleasure to sign a memorandum of understanding with that body, which was co-signed by their Chairman Louise Kingham OBE.
After the conclusion of these formalities, Mrs Janet Harrison was installed as the Company's 33rd and, more significantly, first Lady Master. Miss Chloë Andrews-Jones was installed as Senior Warden and Mr Shravan Joshi as Junior Warden.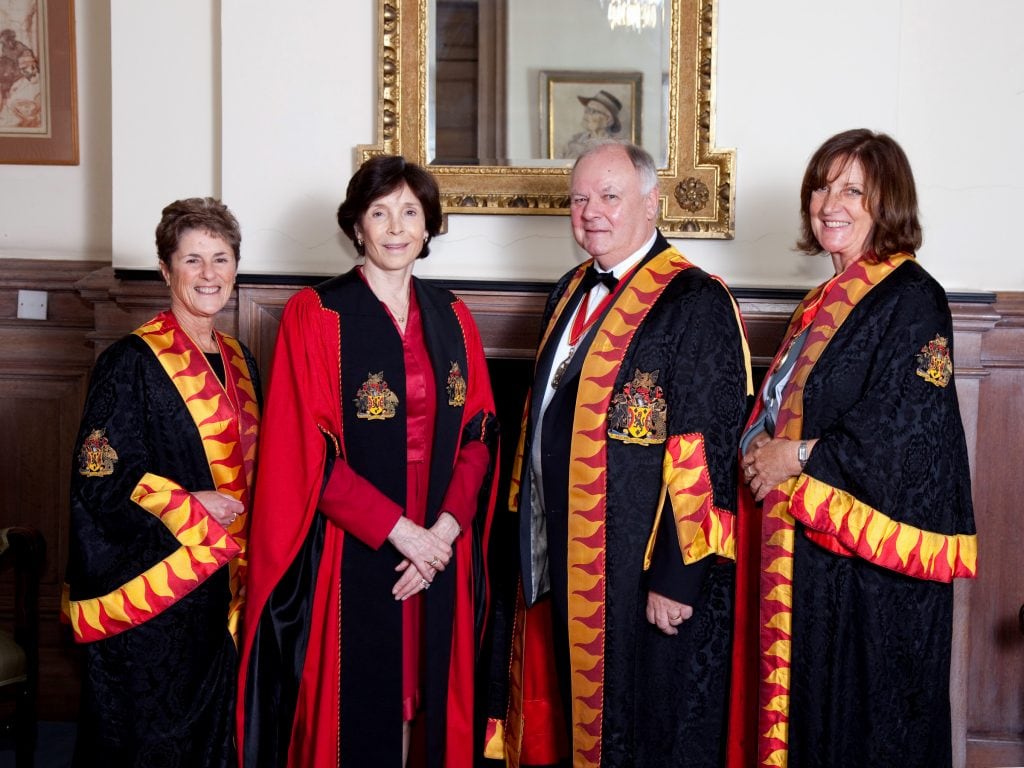 After a reception, dinner in the Great Hall was enjoyed by Fuellers and their guests. After the Master gave the Loyal Toast, followed by the Civic Toasts, the Senior Warden proposed a toast to the Company's guests, including visiting Masters and representatives of the Company's Military Affiliates. The response was given by the Bishop of Salisbury, Right Reverend Nicholas Holtam who gave the assembled company his valuable insights on the environment, having been appointed as the Church of England's lead on environmental affairs in September 2014, where Bishop Nicholas works with other Groups on the Church's national environmental campaign "Shrinking the Footprint". After some excellent remarks by the new Master, she invited everyone to partake in a Stirrup Cup before we all headed home after a most enjoyable evening.
Photographs of the admittance of Freemen, enrobing of Liverymen, signature of the new affiliation and MOU and the Installation of new Master and Wardens are available from: http://www.michaelosullivanphotography.co.uk/online-gallery/1939
Photographs © 2016 Michael O'Sullivan Photography – thank you Michael!