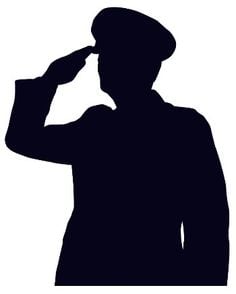 Streets freshly swept from the Lord Mayors Show the previous Day, a steady stream of people from all walks of life, filled St.Pauls Cathedral. There were dignitaries, aldermen, military, military families, Livery company representatives, veterans, observers and many more. The Fuellers were represented by Master Shravan Joshi and Junior Warden Carrie Marsh.
There was a very special and moving service marking 100 years since the end of WWI. As the light illuminated the beautiful cathedral, war time letters and life stories were read aloud. Lost family members, lost homes, but never lost hope. During the service there were opportunities for reflection and beautiful harmony by the choir.
After the service there was a wreath laying around the monument at Bank. It was strange to be stood at the center of a silent City devoid of hustle and bustle but it was also a moment to reflect on those who have given their lives in conflict over the years. Watching the birds, who were themselves confused at the endless tarmac in front of them, silently taking to flight seemed fitting. A very special occasion and one that will linger in the memory for a long time.
Meanwhile, there was another service taking place at Trinity House, organised by Clerk Bill Walworth in his capacity as "Elder Brother" at Trinity House and attended by our Senior Warden Averil MacDonald. They were also joined by Commodore Duncan Lamb from Royal Fleet Auxiliary, one of our affiliates.  On what turned out to be a beautiful day it was a time for reflection stood on the grass by the Thames. In a City and indeed country which pulled together not just once, but twice against adversity.
The morning ended with a reception at Trinity House where The Master, wardens and Clerk all met up before wending their way back to their families and home.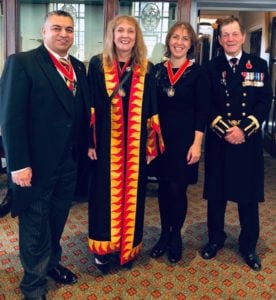 Master Shravan Joshi, SW Averil MacDonald, JW Carrie Marsh & Clerk Bill Walworth
by JW Carrie Marsh