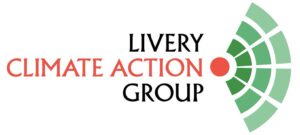 Monday 18th October saw almost 200 members of the City Livery Companies join the virtual launch of the City Livery Climate Action Group project and website.
As Founder Members of the LCAG, the Fuellers were well represented at the event and are fully acknowledged on the website Our supporters - Livery Climate Action Group (liverycag.org.uk)
The REMO platform, provided by Livery man Iain Beveridge was a major step up for LCAG virtual events with slick transfers between the MC Prof Michael Mainelli and the various speakers.
Following a Welcome Address by Sheriff Alison Gowman, Honorary Liveryman Fuellers and the instigator and powerhouse behind the initiative, Past Master Engineer Gordon Masterton and Liveryman John Pike gave a guided tour of the LCAG website including
Briefing Documents to guide Companies
What You Can Do Now answering 'thought provoking questions' to bust myths
Working with Schools – showcasing what Companies are already doing
The Plenary Discussion Panel, facilitated by Prof Michael Mainelli involved discussions between Martin Gettings, Group Director Sustainability at Canary Wharf Group, Christina Gamboa, CEO WGBC, Prof. Averil Macdonald OBE, IPM Fuellers and Kevin Hydes, Integral Group.
The final highlight was an insightful and thought-provoking presentation by Professor Dame Julia King, Baroness Brown of Cambridge, Vice Chair of Committee on Climate Change, who challenged many of our perceptions of just how hard mitigating climate change will be for all of us.
We are fortunate that Baroness Brown will also be speaking at the Earl of Wessex Future Energy Conference on 15th November, Sign up now if you haven't already secured your tickerts.
Sheriff Alison Gowman closed the main session with a call for all those interested to sign up to keep in touch and for all Livery Companies to join the Livery Climate Action Group. Contact info@liverycag.org.uk for more info.
Delegates remained 'moving between tables' to continue discussion and networking late into the evening, such was the draw of the event.
The full event can be seen at https://vimeo.com/635645978
by Averil MacDonald
Past Deputy Master