Our esteemed Master Chloe Andrews-Jones undertook nothing short of a marathon fundraising mission on 7th October. Her quest was to boost the coffers of the Fuellers Charitable Trust Fund, taking in her old business haunts, rediscovering the Opercula highlighted in the original Fuellers Tale and getting to the finishing line!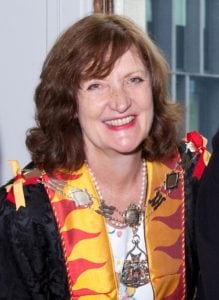 Starting early on a bright morning at Marylebone Station and ending at Skinners Hall, Chloe followed the route which took in as many Opercula sights as possible.
The personally designed route took in the majority of the known Opercula sights named but additionally passed all the office locations Chloe has worked in throughout her career (with the exception of Richmond and San Francisco, both a bit too far).
Some Opercula were not to be found, having been swept up in the transformation of the City over the years. Others were a welcome sight. Chloe picked up a few friendly faces along the way as various family members came to her support, willing those marching shoes on. There was even time for a well deserved pit stop at a watering hole en route. How better to celebrate 33,897 steps over 26.13km. Well done!
It isn't too late to make a donation! Please DONATE HERE and use the reference "Masters Walk". All proceeds will go towards the Fuellers Charitable Trust Fund. Thank you.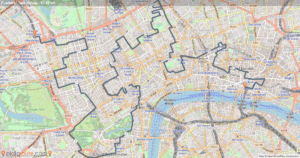 "Opercula – the legendary cast-iron 'London Coal Plates', the Victorian coal-hole covers for shooting coal from pavements down into the cellar."