I will admit, our numbers were somewhat low in the take-up for this visit but looking for the silver lining, and on the added theme of transport as well as Fuel, I decided to extend the invitation for the Carmen to join us for our industrial visit. Come the day there was a merry mix of both Companies who took no time at all to bundle in together and enjoy a wonderful day.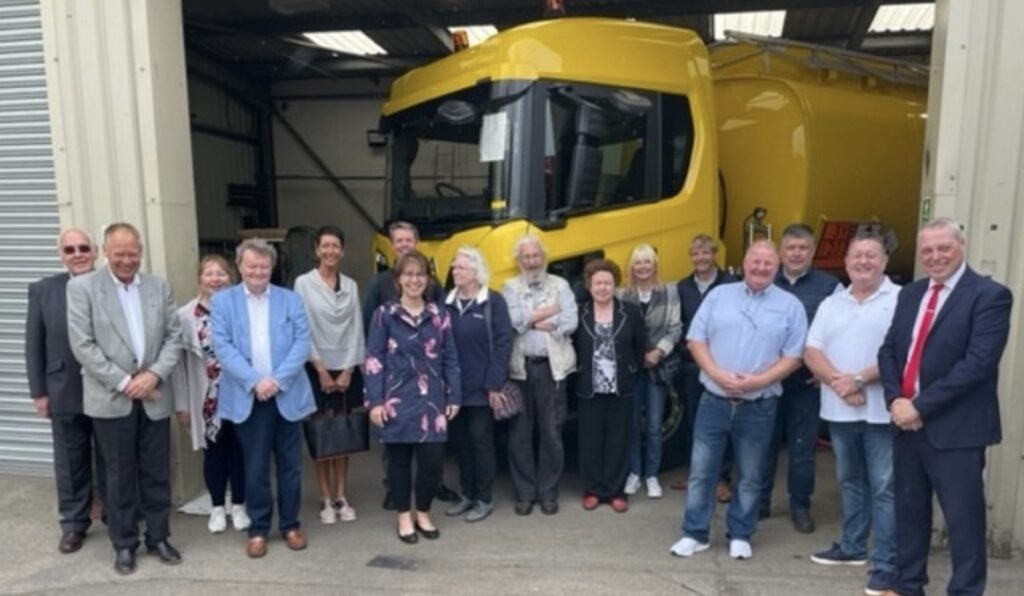 We met in the boardroom at RTN, amply supplied with tea and at one point wondering if anyone else had noticed that the room was shaking and the floor rattling? Rather alarming, but it transpired that this was the effect of the roof crane underneath moving elements of road tankers around during build! Our host, Adrian Mason, was very informative. Telling us all about the founder, Frank, and how he had developed from a small business to now covering most of the huge trading estate over many different buildings. If he finds something that they need, he generally goes out and gets it, including a disused vehicle Xray building that had fallen in need of repairs. They bought it and now have their own Xray tank testing facility.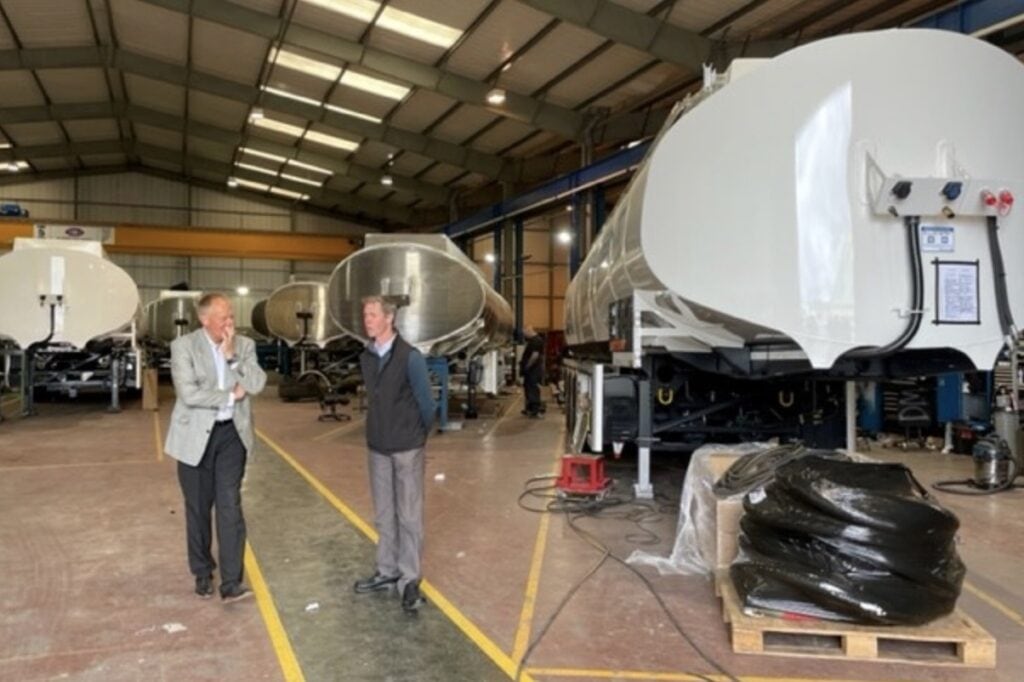 Before long we went on a walk about tour of the facility, and it was immense. We walked among metal tanks being made to go on the back of chassis. We saw the chassis pre tanks being wired up and all the markings applied. We saw the paint shops, the welding, the water testing (for leaks), the gas tanker production, the tour that just kept giving. We did some mileage and every step of it was an insight. We ended up at a garage where their newest tanker was being built, incorporating a split body design. Look out for Tanker of The Year 2022!! I felt a little bad at pointing out that the orange plate on the front was much smaller than the spec laid down in the ADR design regulations that, despite only delivering in a small radius from our yard, I still have to study and know, but the actual vehicle was something else, and certainly stood out in 'pre skin' canary yellow!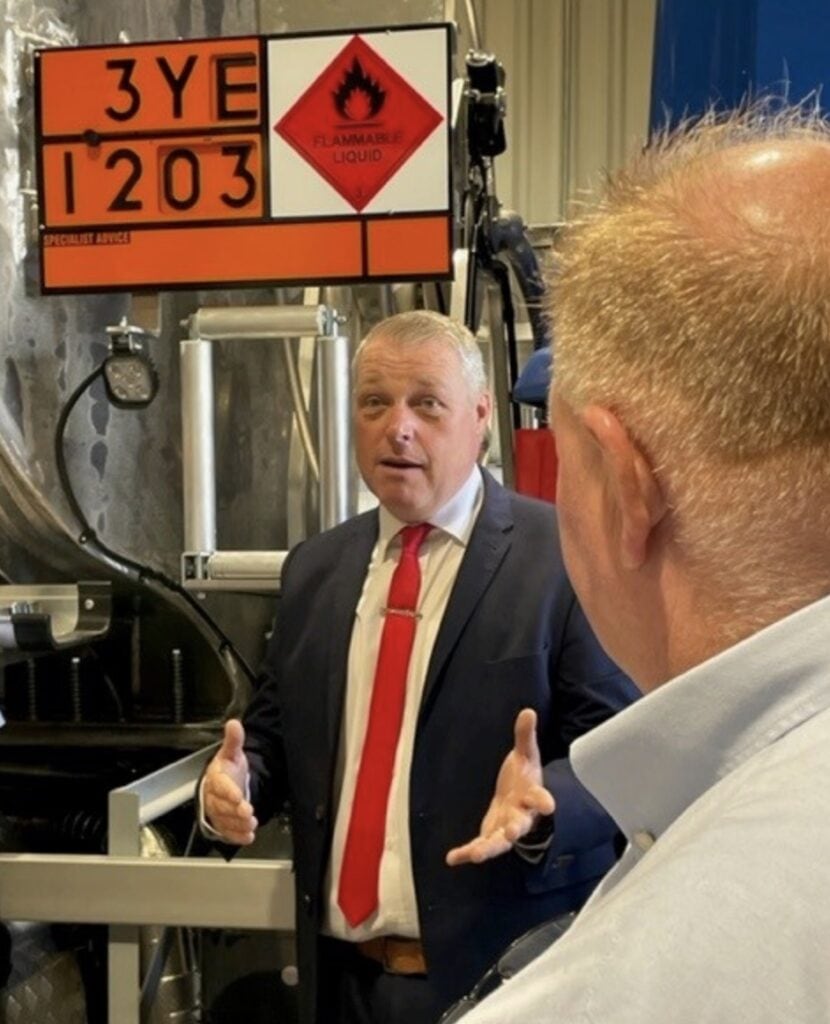 Soon it was time to toss the coin between an early lunch at the pub or visit RTNs other site where they do all the tank trailers. An early lunch it was. We were very well looked after by the team and well fed! We were in danger of needing a snooze! It was the perfect opportunity to sit and chat with various Carmen and see what they got up to, also to thank our host for looking after us and the lunch venue for feeding us so well.
For those who lingered, we then had a walk around tour amongst the large tanker trailers such as Tesco fuel tankers. From raw metal to painted finish ready for collection, from intrinsically safe wiring and conduit to welding great chunks on, from standing next to a rack full or axles to standing looking at a mountain of aluminium, I cannot put into words just how fascinating the whole experience had been. In no time it was all over, and we said our thank yous and goodbyes to start the 4 hour drive home. What an amazing 24 hours of truck factory tour it had been!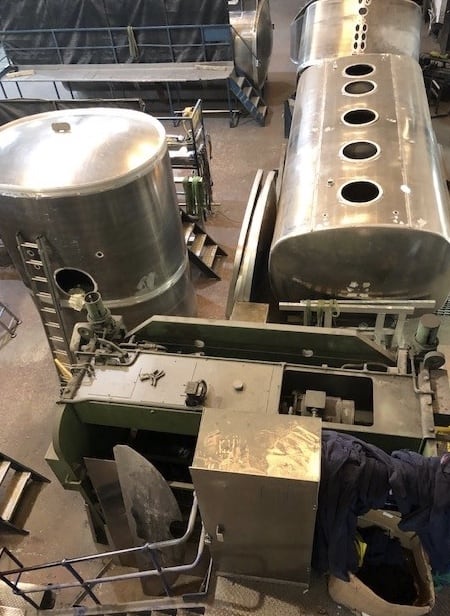 By Carrie Marsh